Federal Work-Study (FWS)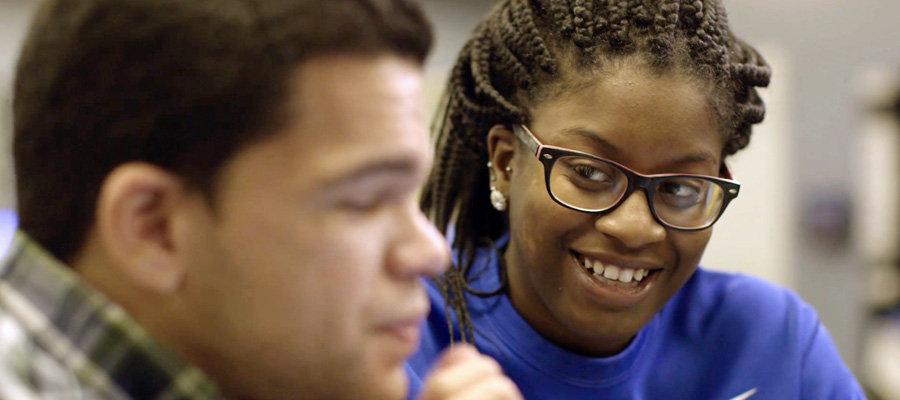 What Is Federal Work-Study (FWS)?
Federal Work-Study (FWS) provides part-time employment to undergraduate, graduate, and professional students with financial need. Federal Work-Study allows students to earn a paycheck to help pay for the cost of their education.
Types of Federal Work-Study Jobs
The Federal Work-Study program encourages employment in civic education and work related to a student's field of study whenever possible. Federal Work-Study jobs can be on-campus or off-campus and differ from one school to the next.
At Goodwin University, students who are eligible for work-study can work part-time for the school and earn a paycheck to help cover the cost of classes and books.
Hours and Earning Potential
At Goodwin, students may work up to a maximum of 15 hours per week
Students will earn at least the current federal minimum wage. An individual's work-study award will depend on the date of application, level of financial need, and the level of school funding
Federal Work-Study Eligibility
Students must be in compliance with Goodwin University's Satisfactory Academic Progress Policy to be eligible for work-study.
For more information about work-study opportunities at Goodwin, contact our financial aid office at 860‑727‑6723. View more information about work-study.
We're Ready When You Are.
Contact Us Today!
Goodwin University will never sell your personal information to a third party. By submitting your contact information, you give permission to Goodwin University to contact you by phone, email, mail, and text message.