Financial Aid Opportunities at Goodwin University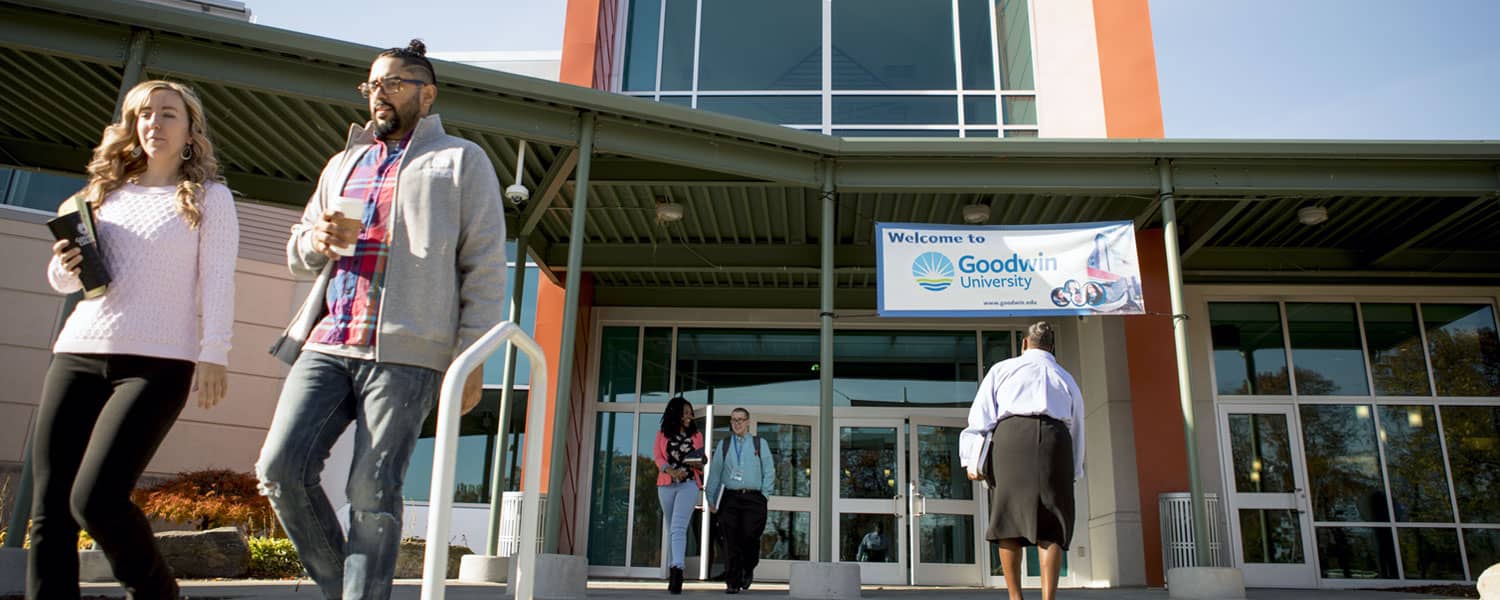 Request more information!
Goodwin University will never sell your personal information to a third party. By submitting your contact information, you give permission to Goodwin University to contact you by phone, email, mail, and text message.
You are not alone.
92% of Goodwin undergraduate students received financial aid in the form of grants or scholarships (fall 2019).
You may qualify for grants.
52% of Goodwin students receive Pell Grants to help pay for college (fall 2019). Unlike student loans, Pell Grants do not have to be repaid.
Don't forget about scholarships.
$4.9 million in institutional scholarships was provided to students in fall 2019.
Financial aid options at your fingertips
There are many kinds of financial aid available, including grants and scholarships that don't have to be paid back, student loans that have to be repaid, and federal work study opportunities that provide a regular paycheck. Financial aid can help pay for your tuition, books, and supplies.
Earn your degree regardless of your financial resources
Your degree doesn't have to wait, and you don't have to break the bank to cover tuition. Goodwin University has one of the lowest tuition costs for private, nonprofit colleges in the state. Whether you're interested in our undergraduate or graduate degree programs, our financial aid advisors will make sure you finance your education the smart way!
Apply Now
Ready to get started?
We're ready when you are. Let's do this.
800.889.3282
Classes Start May 10.