Associate Degree in Supply Chain and Logistics Management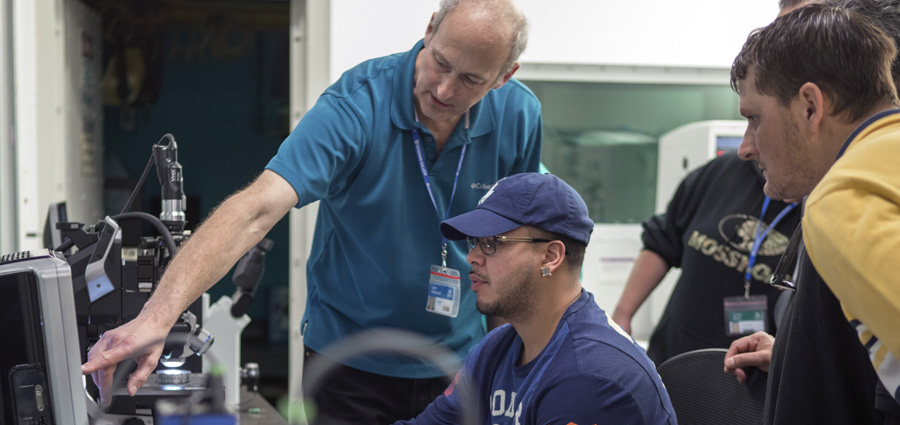 Supply Chain and Logistics Management Associate Degree
Make your mark – with our associate degree in Supply Chain & Logistics Management. Our program will provide you with working knowledge and organizational skills that can be applied to all manufacturing and logistics environments. You will be prepared to manage distribution, inventory, packaging, and warehousing in manufacturing and other business environments.
An associate degree in Supply Chain and Logistics Management covers the basics of supply chain management, manufacturing planning and control systems, purchasing, and the physical distribution of goods to customers. Team work and communications skills will be enhanced by use of problem solving and lean process improvement techniques to improve warehouse, distribution, and supply chain operations.
You will earn 61 college credits and along the way have the opportunity to receive nationally-recognized credentials from the Manufacturing Skill Standards Council (MSSC) as a Certified Logistics Associate (CLA) and as a Certified Logistics Technician (CLT).
Specific careers and professions available to the graduates of this program:
Cargo & Freight Manager
Customer Service Representative
Field Service Representative
First-Line Supervisor
Inventory Manager
Logistics Analyst
Maintenance Supervisor
Procurement Specialist
Production Control Analyst
Production Planner
Purchasing Analyst
Shipping & Receiving Analyst
Storage & Distribution Manager
Supply Chain Manager
Traffic Coordinator
Warehouse Manager
Chip Thermer
Interim Program Director, Supply Chain and Logistics
We're ready when you are.
Enrollment is hassle-free.
We're still accepting financial aid applications.
We'll review your transcripts of prior learning (usually in less than one business day).
Contact Us Today!
Goodwin University will never sell your personal information to a third party. By submitting your contact information, you give permission to Goodwin University to contact you by phone, email, mail, and text message.
Find more information in the Academic Catalog