Family Nurse Practitioner (FNP) Program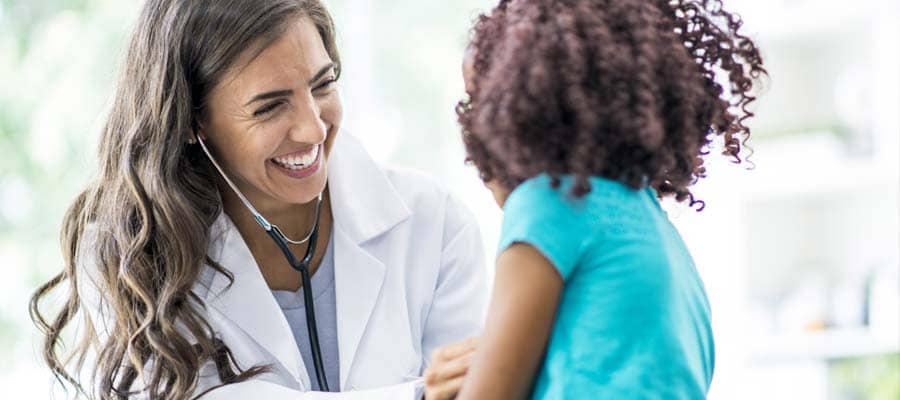 Turn Your Compassion Into a Rewarding Career With a Family Nurse Practitioner Degree.
The application deadline for the fall 2023 class start is August 14, 2023.
Take the next step to advancing your career with a Family Nurse Practitioner (FNP) degree from Goodwin University. In our program, you'll sharpen key skills needed to advance your nursing career. We combine classroom teaching with in-person clinical experiences, which will give you a well-rounded understanding of how to apply what you've learned in a real patient-care setting. If you already have your BSN and are looking to expand your knowledge of the healthcare field, our Family Nurse Practitioner program could be a great fit for you!
Build on Fundamental Concepts.
Our Family Nurse Practitioner program will help you master holistic healthcare practices and assess treatment needs based on a whole patient-care picture. You'll build on the nursing skills you've already practiced and develop a deeper understanding of leadership theory, pathophysiology, pharmacology, and the policy and politics of healthcare. You'll also apply what you've learned in the classroom by participating in a cumulative 600 hours of real-world clinical experiences — so you can see the rewarding outcomes of your care in action.
Provide Important Patient-Centered Care
When you become a Family Nurse Practitioner (FNP), you'll make a positive difference in the lives of the patients in your community. You'll be responsible for assessing and comforting patients in some of their most vulnerable moments. Your ability to balance compassion and professionalism as you care for your patients will make a significant impact on their healthcare experience.
Advance Your Healthcare Career
Graduates of Goodwin University's online FNP program go on to pursue rewarding careers in the following healthcare settings:
Acute or urgent care centers
Correctional facilities
Hospice centers
Hospitals
In-home patient care
Long-term care facilities
Private clinics
And more!
You've Invested in Your Patients' Well-Being, It's Time You Invest in Yourself
At Goodwin, before your classes even begin, you'll get a breakdown of the costs, so you'll know exactly what you pay before you start. Financial aid is also available for those who qualify. Between grants, scholarships, student loans, and work-study opportunities, Goodwin's got the financial aid package you'll need to propel you forward to professional success.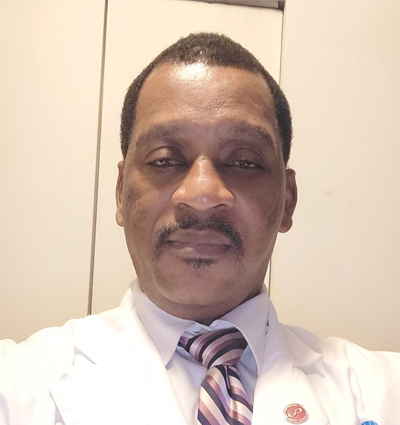 I had the honor of attending Goodwin University's FNP program, where I obtained advanced clinical training that enabled me to serve as an independent provider to individuals and families throughout the lifespan in the primary care setting. The innovative, patient-focused education I received at Goodwin University also helped me further my professional career. I truly care about the health of others. Being a Family Nurse Practitioner gets me close to being a doctor without losing my caring side as a nurse.
We Do Things Differently
Career-Focused Programs
Our degree programs are designed with your career in mind. We combine traditional classroom learning with clinical training experiences to prepare you for success in your field. During our FNP program, you'll participate in two Immersion Weekends where you'll assess complex case studies and develop a deep understanding of how to provide compassionate patient care in the field.
Flexible Scheduling
At Goodwin, we believe that taking care of your personal responsibilities is just as important as reaching your career goals. Our FNP program offers flexible scheduling that will allow you to get your degree without sacrificing your professional or personal life. Apart from Orientation, Immersion Weekend I and II, and clinical practice, our courses are offered entirely online — so you can sign-up, sign-in, and study around your schedule.
Affordability
Paying for college doesn't have to be stressful. We offer a variety of financial aid opportunities to help you afford your education. Students may be eligible for grants and scholarships that don't have to be paid back, student loans that have to be repaid, and work-study opportunities that provide a regular paycheck.
Support Services
We are committed to supporting our students in any way possible. This includes offering services to help you both personally and professionally. Here's a look at the resources you can take advantage of when you earn your degree at Goodwin.
Contact Us Today!
Goodwin University will never sell your personal information to a third party. By submitting your contact information, you give permission to Goodwin University to contact you by phone, email, mail, and text message.
Find more information in the academic catalog.
The master's degree program in Nursing at Goodwin University is accredited by the Commission on Collegiate Nursing Education (CCNE). Goodwin University is a member of SARA and therefore can offer our MSN program to residents of other SARA states.