Accelerated Bachelor of Science in Nursing (BSN) Program
Application period for fall 2024 cohort is now open through December 31, 2023.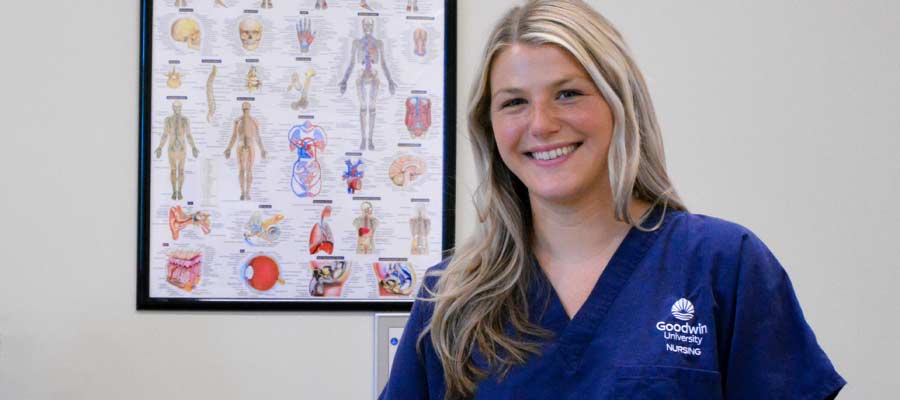 For Those Who Already Have a Bachelor's Degree and Want To Become a Nurse
Our Accelerated Bachelor of Science in Nursing (ABSN) program is geared towards individuals that already have a bachelor's degree (minimum 3.0 GPA to qualify) in a non-nursing major from a regionally-accredited college or university. This accelerated second bachelor's degree program will allow you to get licensed as an RN and working in the field quickly. If you do not already have a bachelor's degree, you may be interested in our associate degree in Nursing.
Prepare for Success.
Our 60-credit ABSN program can be completed in as few as 16 months full-time, so you can be on your way to a career where you truly make a difference, in just months. In conjunction with your prior learning, our ABSN coursework will put you on the path to becoming an RN on a timeline that works for you.
You will learn the skills and gain the knowledge necessary to become an advocate for your patients, families, and communities. You will practice a holistic approach to patient wellness and quality care through critical and creative thinking, ethical decision-making, and evidence-based practice.
With our fixed tuition model, you will know the total cost of completing your ABSN degree before you begin classes.
We have been awarded scholarship assistance through CT Health Horizons initiative to increase and diversify the nursing profession in Connecticut. Students who are enrolled in the ABSN, RN-BSN or MHNP programs and are Pell Grant eligible or live in an Alliance School District may qualify for up to $10,000 through this initiative. Ask your Financial Aid advisor for more information about your eligibility.
Start Your Career as a Nurse.
Upon completion of your ABSN degree, you will take the National Council Licensure Exam (NCLEX) to become licensed as an RN. Once you have passed the NCLEX and are licensed as an RN, you may wish to continue your education in our MSN degree at the University.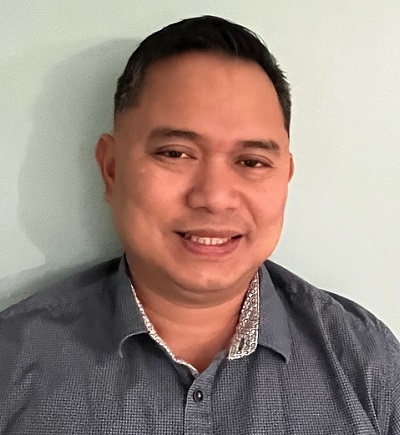 The ABSN was a hectic and challenging program for me. My wife was very sick with breast cancer when I started the program. I almost quit school to care for my wife. However, my classmates and professors helped me to stay strong and focus on my studies. My classmates provided meals for my family. The faculty always checked on me, asking about my wife. They were very concerned about my family, and I appreciated them so much. I felt Goodwin University, my classmates, and my professors were my extended family during that time. I remember the program director told me to stay focused on school and to let the doctors and nurses take care of my wife. She reminded me that I would take care of patients in similar circumstances when I was an RN. Here I am — a registered nurse. At first, I worked at Hospital for Special Care in a medical rehab unit. Now, I work at Hartford Hospital as a staff OR nurse. Without Goodwin, I wouldn't be a nurse. I owe my career and my future to Goodwin.
We're Ready When You Are.
Contact Us Today!
Goodwin University will never sell your personal information to a third party. By submitting your contact information, you give permission to Goodwin University to contact you by phone, email, mail, and text message.
Find more information in the academic catalog.
The baccalaureate degree program in nursing (RN-to-BSN and ABSN) at Goodwin University is accredited by the Commission on Collegiate Nursing Education (CCNE), 655 K Street, NW, Suite 750, Washington, DC 20001, 202-887-6791. Goodwin University is a member of SARA and therefore can offer our RN-to-BSN program to residents of other SARA states.
The RN-to-BSN program was granted initial accreditation by the Commission on Collegiate Nursing Education (CCNE) in February 2016. As of February 10, 2021, the accreditation was renewed for 10 years, extending to December 31, 2031. The ABSN program, which was offered for the first time in Fall 2019 per CCNE is included under this initial BSN accreditation. The next evaluation visit is scheduled for Spring of 2031.
Secondary to the delay in ADN graduates being able to take the NCLEX related to COVID 19, graduates from the associate degree program at Goodwin University only, may be admitted to the RN-BSN track and take NUR 300 and NUR 310 without an RN license. This interim policy became effective for the April 2020 graduates and will remain in place until NCLEX testing centers resume their regular scheduling processes.