Associate Degree in Funeral Service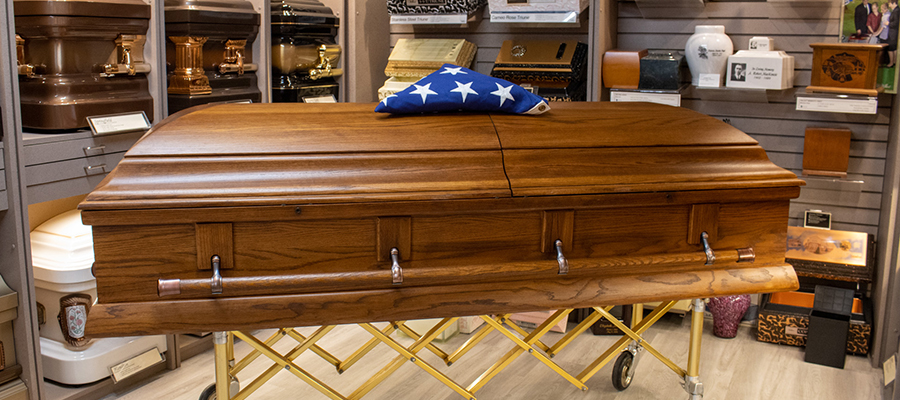 A Career Honoring Life
Goodwin College's associate degree in Funeral Service will prepare you for a rewarding, in-demand career in the field of mortuary science. You will make a difference in the lives of families when they need the support most. This esteemed, service-oriented industry is looking for individuals just like you, who will ensure that the deceased are laid to rest with the utmost dignity and respect.
The Funeral Service Program
Goodwin College's Funeral Service program will train you to become a well-rounded industry professional, able to address funeral service processes from the initial death call through to the final disposition of human remains. This 68-credit mortuary science degree program can be completed in as few as 24 months full-time, with part-time class options available. Coursework is offered in the evenings, comprised of on-campus lecture and laboratory training, as well as internship experience in the field.
Gaining Real-World Experience
Internships are offered at funeral homes all across the state. Through your internship experience, you will gain exposure to embalming, restorative art, and business management. You are required to complete a minimum of 180 hours at your internship, participation in 10 embalming operations, as well as an additional 30 hours of on-campus class work learning about business management.
Learning from Faculty Experts
Our Funeral Service faculty includes professors with decades of experience in funeral service, who are all members of the Connecticut Funeral Directors Association (CFDA) and the National Funeral Directors Association (NFDA) and actively working in the field.
We're ready when you are.
Enrollment is hassle-free.
We're still accepting financial aid applications.
We'll review your transcripts of prior learning (usually in less than one business day).
Contact Us Today!
Goodwin College will never sell your personal information to a third party. By submitting your contact information, you give permission to Goodwin College to contact you by phone, email, mail, and text message.
Goodwin College is working collaboratively with the American Board of Funeral Service Education (ABFSE) to transfer the sponsorship and accreditation of the Mortuary Science program at Lincoln College of New England. The Mortuary Science degree program at Lincoln College of New England is accredited by the American Board of Funeral Service Education (ABFSE) 992 Mantua Pike, Suite 108, Woodbury Heights, NJ 08097 (816) 233-3747. Web: www.abfse.org