Dental Hygiene Degree Program
The Goodwin University Dental Hygiene program is designed to equip students with the skills to become professionals ready to assist the public and the community by providing clinical and therapeutic services as well as oral dental education. The program is centered on evidence-based learning with the theoretical foundation and hands-on classwork that prepares our students for the workforce and engenders an appreciation for lifelong learning.
Dental Hygiene program students must be able to perform all functions and tasks required of a dental hygienist. As part of the curriculum the student would be asked to fully participate in all clinic/rotation/community service activities.
Upon completion of the required 80 credit program, students will be eligible to apply for National Board exams. After successfully passing the National Board exams students will obtain a Connecticut Dental Hygienist Licensure.
State-of-the-art Dental Lab and equipment where students can perfect their skills in a supervised setting
Functional dental office with full waiting areas for patients/customers
6 semester program - students can get trained and working in the field in as few as 24 months
Day classes available in on-ground and hybrid formats
Clinic open 6 days a week – M-F 8 a.m.-9 p.m., Sat 8 a.m.-4 p.m.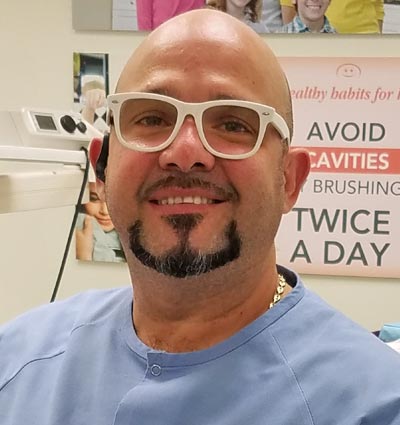 The Dental Hygiene program strived for students to use science-based knowledge. They educated us on the proper use of instrumentation and encouraged us to provide the best cleanings. They made sure you knew how to apply your knowledge and adapt to each patient. We were advised to make sure we knew about products before recommending them, and to truly know our clients before recommending their care.
We're Ready When You Are.
Contact Us Today!
Goodwin University will never sell your personal information to a third party. By submitting your contact information, you give permission to Goodwin University to contact you by phone, email, mail, and text message.
Find more information in the academic catalog.
The Goodwin University Dental Hygiene program is accredited by the Commission on Dental Accreditation, a specialized accrediting body recognized by the United States Department of Education. The Goodwin University Dental Hygiene program has been granted accreditation status as: Approval without reporting requirements. This accreditation classification is granted to an educational program indicating that the program achieves or exceeds the basic requirements for accreditation. The Commission on Dental Accreditation can be contacted at (312) 440-4653 or (800) 621-8099 at 211 East Chicago Avenue, Chicago, IL 60611. The Commission's web address is: www.ada.org/en/coda/accreditation