Certified Production Technician (CPT)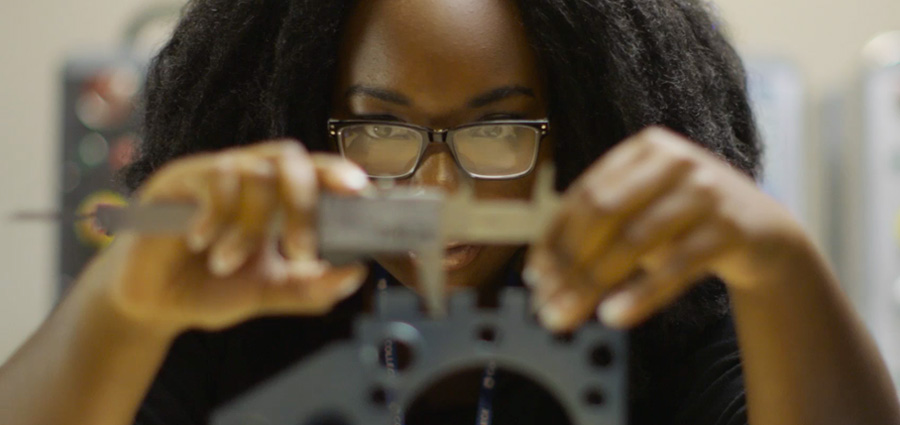 Manufacturing Skills Standards Council (MSSC) is the gold standard for certification of front-line manufacturing and logistics workers and offers the only two credentials in those industries which have been ANSI accredited under ISO Standard 17024. MSSC's standards-based, industry-led national programs offer workers and students an opportunity to document their skills and knowledge, allow educators and training providers to meet the needs of the regional workforce and local industry, and provide employers with a pipeline of potential employees with a standardized set of core competencies.
Our Training Program
The CPT Program is comprised of four modules:
Module 1: Safety
Module 2: Quality Practices and Measurement
These modules are delivered in a 15-week hybrid learning format.
Module 3: Manufacturing Process and Production
Module 4: Maintenance Awareness
These modules are delivered in a 15-week hybrid learning format.
Students who successfully complete the 4 modules will earn their CPT credentials from MSSC. Earning the CPT credential allows the award of 6 college credits to be applied to an Associate Degree in Business Administration with a concentration in Manufacturing Management.
Our Faculty — Your Competitive Advantage
Our faculty is comprised of industry veterans who have been working in the field for more than 20 years. All are MSSC certified, are academically and professionally qualified, and will partner with you in achieving your success.
Benefits for Workers
Increase your value with this nationally recognized, portable credential
Confirms your high-performance skills and improves your career opportunities
Benefits for Employers
A credentialed workforce gives you a greater competitive advantage
With a credentialed workforce you will experience fewer errors and enjoy more efficient production operations
Decrease recruitment costs by providing applicants with industry-recognized credentials
More Information on Becoming a CPT
View testimonials from the MSSC (Manufacturing Skill Standards Council).
View information about Program Modules.
Chip Thermer
Program Administrator,
Certified Production Technician