Bachelor's in Management and Leadership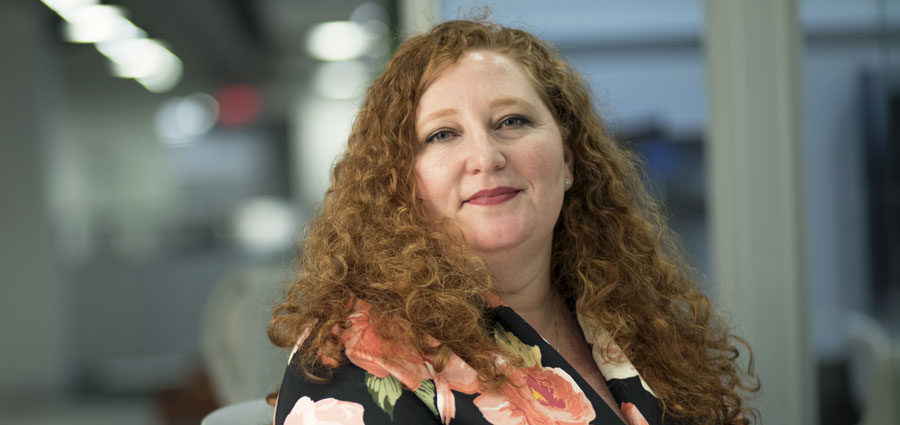 Marie Belletti, BS Management and Leadership Graduate
Scholarship
Opportunities
Everyone recognizes great managers and leaders when they see them. Chances are they were not born that way; they learned and developed over time.
Our bachelor's degree in Management and Leadership will teach you what you need to know to advance within your current organization or to get your foot in the door of that company you've always wanted to work for.
Our Management and Leadership Program
With management and leadership training, you will learn to manage innovation, change, and talent development. You will also become experienced in the science of interpersonal skills — effective communication is the cornerstone of all successful relationships. Learn the skills that employers are looking for, including:
Communication
Employee Development
Ethics
Facilitating Change
Leadership
Mentoring
Supervision
Teamwork
Making Your Life Easier
You can complete your Management and Leadership degree quickly without sacrificing a quality education. All of your core classes are offered in 7 1/2 week formats, so you can get twice the amount of coursework done in the same amount of time it would take you to complete one class at some other colleges. For your convenience, our Management and Leadership degree is offered in hybrid and online formats. Our Admission officers can advise you on the best ways to apply transfer credits, prior learning, and work and military experience toward your degree. Our program, designed with you in mind, puts you on your way to graduation sooner than you imagined.
Our Students
Working full or part-time jobs and caring for their families, many of our students have very busy lives. We get it – that's why our program's convenient offerings and coursework allow you to balance your studies with life outside of the classroom. Whether you are a degree completion student; a business professional working to enhance your skills; or a new student pursuing a career-focused education, our bachelor's degree in Management and Leadership is right for you.
Students taking three or more classes per semester who maintain a GPA of at least 3.0 are eligible to receive a scholarship of 30% off their tuition.
We're ready when you are.
Enrollment is hassle-free.
We're still accepting financial aid applications.
We'll review your transcripts of prior learning (usually in less than one business day).
Contact Us Today!
Goodwin College will never sell your personal information to a third party. By submitting your contact information, you give permission to Goodwin College to contact you by phone, email, mail, and text message.
Find more information in the Academic Catalog