Histology Testimonials
Histology is no longer available to incoming students.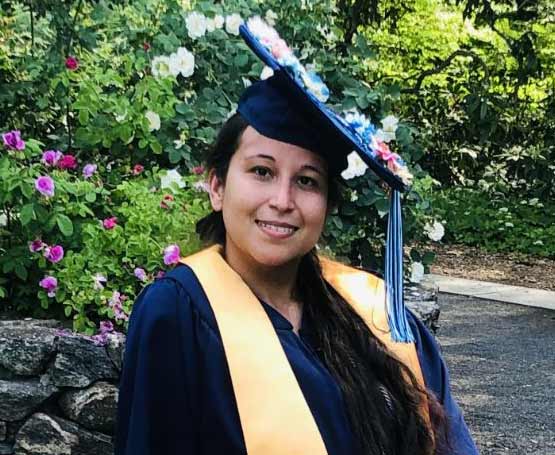 Nathalie Acevedo-Muniz, Histology graduate
I was enrolled in the hybrid format of the Histology program, which was very useful because I worked full-time while in the program and had a baby at home. I attended lectures and labs in the evening, and my clinical internship was on Saturdays. The flexibility that Goodwin University provides was key for me to succeed.

My Histology professors were amazing; they helped me tremendously to achieve my career goals and graduate. They supported me by being readily accessible for any questions that I had. I was able to communicate with them via phone, email, and text messaging. Professors helped me understand the expectations of the Histology program, provided tips on how to perform my histotechnician skills better, and patiently guided me every step of the way. All my professors were encouraging and gave me the confidence I needed to believe in my potential.

I am currently a Histotechnician in a hematopathology lab. Now, I am able to work in a field that I am passionate about while helping professionals diagnose and treat patients with cancer.

Attending Goodwin University gave me the chance to accomplish my two dream goals — earn my degree and work in a medical lab. Goodwin allowed me to redeem myself as a student and individual, and the education and guidance I received helped me achieve a career that I love.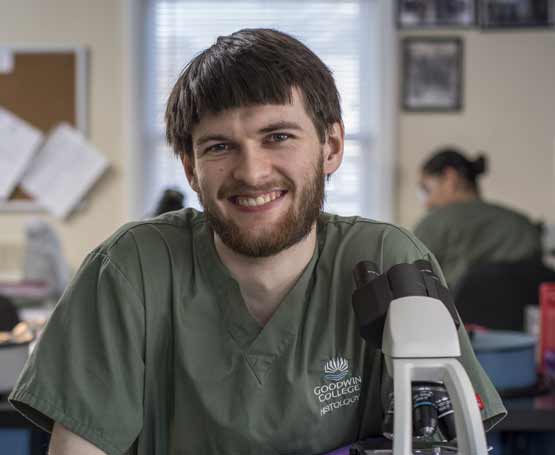 Daniel Grogan, certificate in Histologic Science graduate
With a Histology certificate from Goodwin, I'm confident that I can get a stable job with good pay and be able to live in a place that I want to live.

The techniques in histology require experience and practice. Skilled histotechnicians are valuable.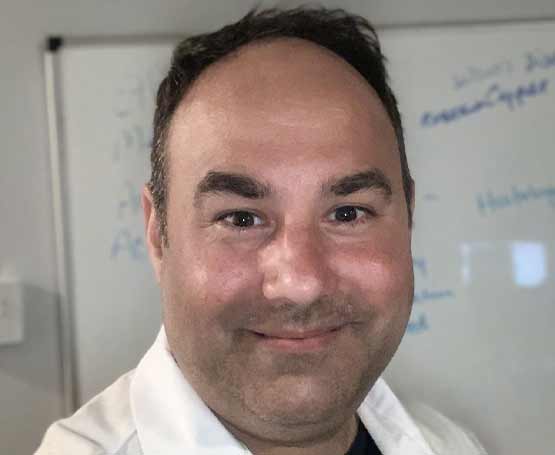 Peter Ilvento, Histology graduate
The professors in the Histology program were passionate and patient; they brought an energy to the classroom and lab that encouraged me to continue learning and practicing. Instructors also helped me create my professional network by leveraging their contacts when looking for employment.

My current job title is Histotechnician for Saint Francis Hospital in Hartford. The skills that I learned at Goodwin help Pathologists accurately diagnose ailments from the tissue samples I produce. It's rewarding to help patients by being a part of an educated team that provides lifesaving diagnoses.

Attending Goodwin made the transition into another career from probability to possibility — even raising two children under the age of seven. Being able to obtain a career instead of a job has been liberating for me.

Goodwin taught me the necessary knowledge to enter the field of histology and drive to remain competitive in the workforce. Goodwin also allowed me to teach my kids that you are never too old to learn a new skill.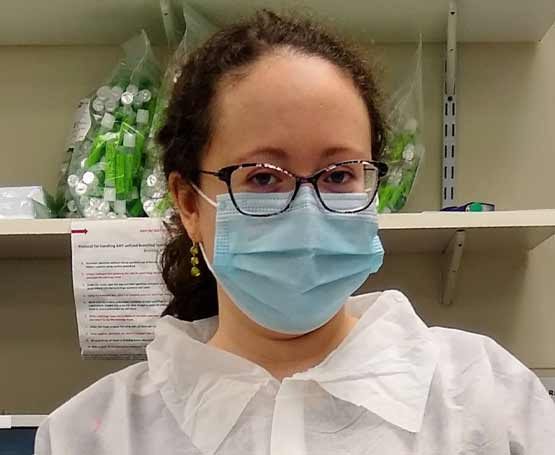 Sara McKinney, certificate in Histologic Science graduate
In the Histology program, I gained hands-on experience and career guidance. As a result, I was able to secure a job before I even graduated from Goodwin.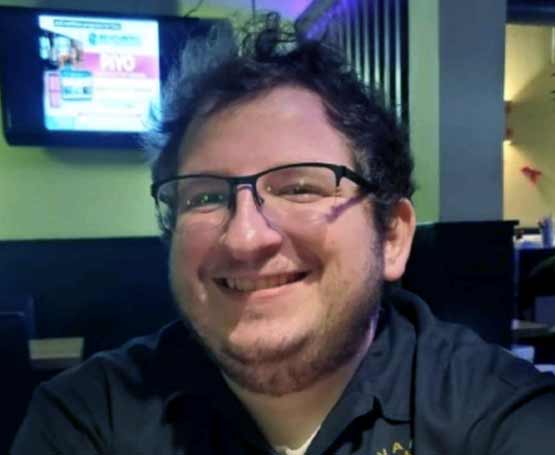 Daniel Pesino, Histology graduate
As a Goodwin Histology student, I attended lectures and labs in the mornings and afternoons and worked third shift in an emergency room.

My Goodwin professors were great — they always put students first and were crucial to helping me develop my technical skills. Having a small cohort allowed instructors to spend more time individually with students, and having the extra hands-on help was beneficial to securing a job after graduation.

While in the Histology program, students can expect to have a great support group and gain the knowledge they need to excel in their careers.

I am currently the lead histotechnologist for Saint Francis Hospital and Medical Center with a focus on immunohistochemistry. My role is very rewarding — I give additional tools to my colleagues to help accurately and quickly diagnose cancers, which provides patients with faster treatment options.

Attending Goodwin gave me a chance to improve myself and allowed me to accomplish something and make a real difference."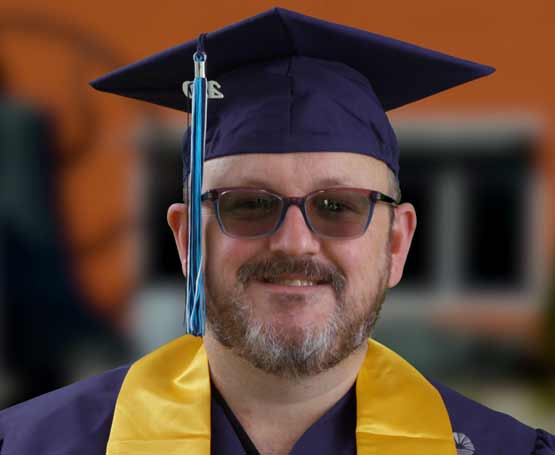 Steven Roethel, Histology graduate
The Histology professors at Goodwin were approachable and sensitive to individual student needs, all while maintaining the standards for the class and profession. The instructors were supportive while we all learned to cut tissue, and they helped put students in the right places for clinical rotations. Goodwin educators guided us by breaking the materials down to their basic elements, and they were always in our corner.

There was also a supportive culture among the students in the program. We would help each other when it came to studying for exams or use each other as sounding boards when working on projects or term papers.

I am currently a Histotechnician in Shelton, CT. Unlike my previous jobs, which were super demanding physically, this job is more mentally challenging. My career affects the lives of others and matters to the ultimate proper diagnosis of a patient.

Attending Goodwin has been one of the best things I've ever done for myself. Making the investment and commitment to education opens your mind and can be the cornerstone to a great life.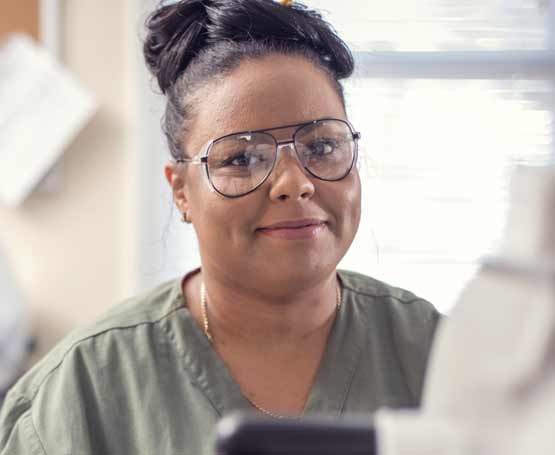 Brittany Rosario, AS Histology graduate
Goodwin's flexible class scheduling allowed me to balance my personal life and school.