Certificate in Histologic Science
Histology is no longer available to incoming students.
Be a valued member of a medical team
Become a histologic technician and work in a medical lab preparing tissue samples for examination. For greater flexibility, classes are offered on-campus or in a hybrid format, which combines the best of both on-campus and online learning.
Today, there are more jobs for histologic technicians than there are well-trained, qualified professionals to fill those positions. The future for long-term employment looks bright, and the need is great throughout the country for people like you.
In our Histology program, you will study the microscopic anatomy of cells and tissues, detect tissue abnormalities, and learn the appropriate testing for tissue samples to ensure proper diagnoses. Working in our student lab, you will learn medical terminology, medical law and ethics, histology techniques, and concepts of staining and fixation.
Our Histologic Science certificate program will prepare you for a histology certification and career as a histotechnician by giving you a thorough understanding of the theory and practice of Histotechnology.
Upon successful completion, you will be able to pursue entry-level positions in hospital, private, pharmaceutical, research, and state laboratories. You will be eligible to take the national examination offered by the American Society for Clinical Pathology (ASCP), which leads to certification as a Histotechnician (HT).
Job opportunities with a histology certificate include entry-level positions in:
Hospital laboratories
Pharmaceutical laboratories
Research laboratories
State laboratories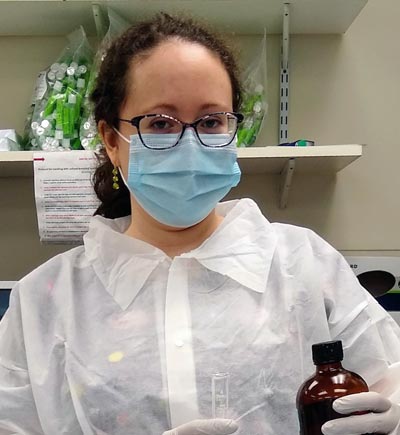 In the Histology program, I gained hands-on experience and career guidance. I was able to secure a job in the field before I graduated from Goodwin.
We're Ready When You Are.
Contact Us Today!
Goodwin University will never sell your personal information to a third party. By submitting your contact information, you give permission to Goodwin University to contact you by phone, email, mail, and text message.
Find more information in the academic catalog.
The Histologic Science Certificate Program is accredited by the National Accrediting Agency for Clinical Laboratory Sciences (NAACLS). NAACLS is an independent nonprofit accrediting agency ensuring the quality and integrity of educational programs that prepare professionals to work in the laboratory. The address for the National Accrediting Agency for Clinical Laboratory Sciences is 5600 N River Rd, Suite 720, Rosemont, IL 60018. Ph: (773) 714-8880 Fax: (773) 714-8886. Web: www.naacls.org.
Reflecting the guidelines set forth by our accrediting body, as of June 30, 2019, 100% of Goodwin University Histotechnician graduates have passed the ASCP Board of Registry Certification Exam. Our 3-year average graduation rate percentage 07/01/16-06/30/19 is 93%. Our 3-year average placement rate percentage 07/01/16-06/30/19 is 96%.
Licensing for Histotechnicians varies by state. Students are encouraged to explore licensing requirements for the state they intend to work in prior to submitting their application for enrollment.