Nurse Educators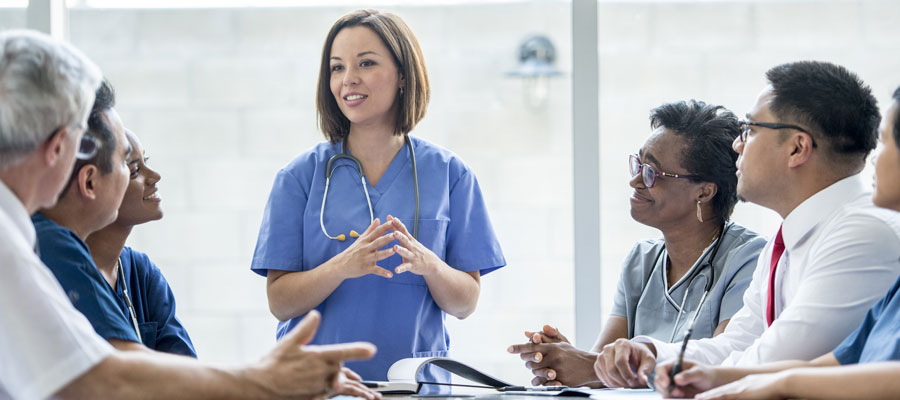 Nurse educators are individuals who are not only healthcare professionals, but also talented teachers. They are passionate about training the next generation of nurses, and they pass down the skills and knowledge obtained from their own practical experience and education.
Where Do Nurse Educators Work?
Nurse educators work in technical schools, community colleges, and nursing schools, and make a commitment to being engaged in academia. They reap the benefits of working in healthcare, without the long shifts, overnights, or urgent stress of a clinical setting.
What does a typical day look like for a nurse educator?
They shape lesson plans, teach, evaluate educational programs, and act as positive role models to others. They also supervise student nurses' clinical practice.
How Do You Become a Nurse Educator?
Individuals must obtain training through an associate degree nursing program which gives them the knowledge needed to take and pass the National Council Licensure Exam (NCLEX) and become licensed as a registered nurse (RN). RNs must achieve their bachelor's degree in order to continue on for their master's level education in nursing.
It is highly recommended that nurses who hope to be educators obtain additional training and certification. The National League for Nursing (NLN) offers a Certification for Nurse Educators (CNE), which recognizes academic nursing education as an advanced area of practice within the professional nursing field.
Learn more about our nursing programs.
We're Ready When You Are.
Contact Us Today!
Goodwin University will never sell your personal information to a third party. By submitting your contact information, you give permission to Goodwin University to contact you by phone, email, mail, and text message.