National Council Licensure Examination (NCLEX-RN)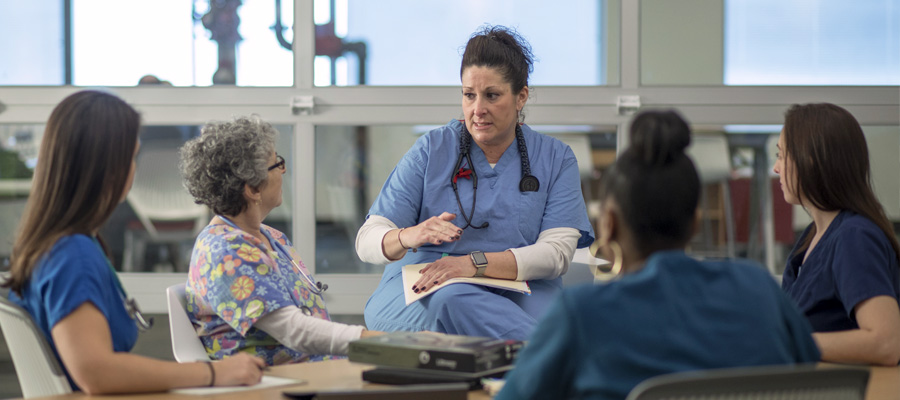 What Is the NCLEX-RN Exam?
The National Council Licensure Examination-Registered Nurse (NCLEX-RN©) examination is a standardized test used to determine whether a nursing student is prepared for entry-level nursing practice.
Career Outcomes
Passing the NCLEX-RN© exam allows nursing students to become licensed as a registered nurse (RN) and may begin working in the field or go on to complete a bachelor's degree in nursing.
Who Is Eligible?
Nursing students attending an education program focused on pre-licensure are eligible to sit for the NCLEX exam.
NCLEX Exam Overview
NCLEX exams are comprised of a variety of question types including multiple choice, select all that apply, matching, and more. The NCLEX exam is offered in a computerized adaptive testing (CAT) format that tests at three levels of comprehension:
Level 1: basic recall of knowledge and information
Level 2: analysis and application of specific information
Level 3: application of rules, facts, and processes to identify best care practices
Once a candidate demonstrates competency of a level 1 question, the exam moves on to a level 2 question. Once competency of level 2 has been demonstrated, the exam moves onto a level 3 question.
For more information on taking the NCLEX exam, please visit National Council of State Boards of Nursing.
Are you interested in becoming a registered nurse? Check out our Nursing programs!
We're Ready When You Are.
Contact Us Today!
Goodwin University will never sell your personal information to a third party. By submitting your contact information, you give permission to Goodwin University to contact you by phone, email, mail, and text message.