Registered Medical Assistant (RMA) Exam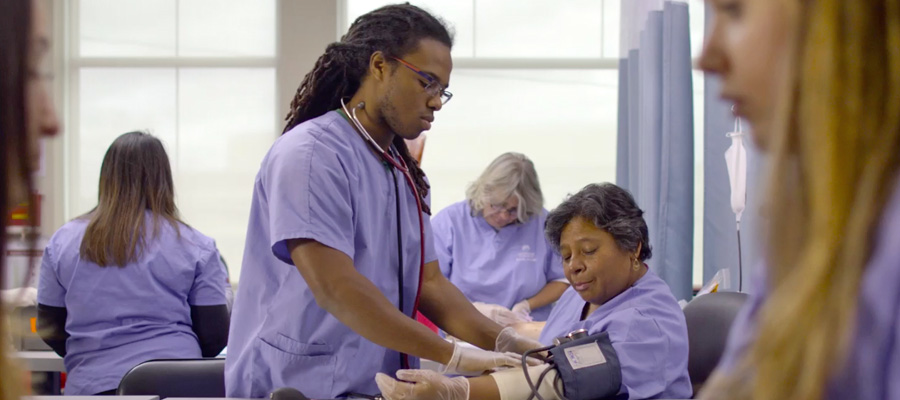 What Is the RMA Exam?
The Registered Medical Assistant (RMA) exam certifies qualified individuals and provides assurance to potential employers that they possess the necessary skills and knowledge to succeed in the field of medical assisting.
Career Outcomes
Taking the RMA exam demonstrates commitment to ongoing career advancement and quality of workplace practices. Passing the RMA exam can lead to higher salaries and promotion opportunities.
Who Is Eligible?
Applicants must satisfy one of the following eligibility routes in order to qualify:
Education
Recent graduate, or scheduled to graduate from an accredited medical assisting program within the last four years with a minimum of 720 total program clock hours (including at least 120 clinical hours)
Military
Recent graduate (within the last four years) or scheduled to graduate from a formal medical assistant training program of the US Armed Forces
Work Experience
Work as a medical assistant for at least five of the past seven years that includes both clinical and administrative duties
Instructor
Currently instruct medical assistant (minimum of five years) and previously completed a course in a healthcare related discipline similar to medical assisting
RMA Exam Overview
The RMA exam consists of 200-210 questions spread out over three topic sections:
General medical assisting knowledge
Administrative medical assisting
Clinical medical assisting
For more information about the RMA exam, please visit the American Medical Technologists (AMT).
Are you interested in becoming a registered medical assistant? Check out our Medical Assisting programs!
We're Ready When You Are.
Contact Us Today!
Goodwin University will never sell your personal information to a third party. By submitting your contact information, you give permission to Goodwin University to contact you by phone, email, mail, and text message.