Associate Degree in Health Science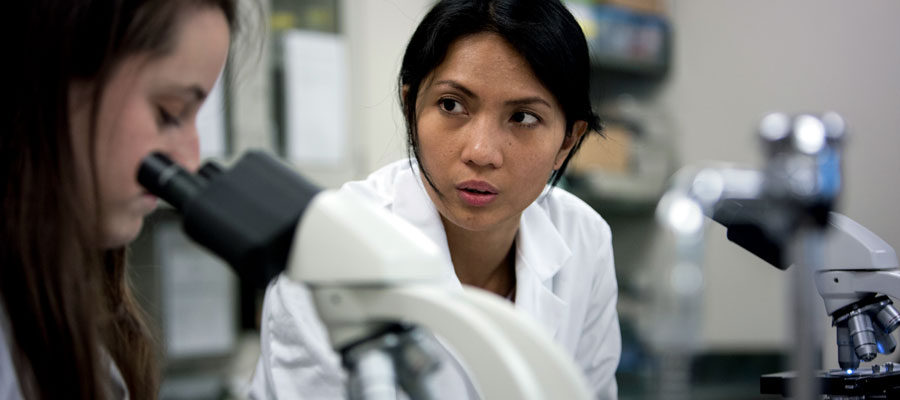 Our associate degree in Health Science has been designed to be completed in a variety of ways. You have the flexibility to plan a course of study that best suits your educational and professional needs through focusing on one of the following four areas: health care career exploration, pre-professional, associate degree completion, and transfer to a baccalaureate degree. You will work closely with an academic advisor to determine goals and develop a plan of study.
Healthcare Career Exploration
This option provides students pursuing a general degree in Health Science the opportunity to explore various careers and aspects of healthcare. This track is intended to serve students who have not yet decided on a specific healthcare profession but are interested in pursuing a career in healthcare.
Associate Degree Completion
This option allows individuals who have already obtained a nationally recognized certification or license the opportunity to gain collegiate credit and work towards the completion of an associate degree. Additionally, students completing certificate program requirements in Histologic Science and Medical Billing and Coding may apply these credits towards completion of this associate degree.
Transfer option
This option allows students to complete the degree program with the intention of pursuing a bachelor degree in Health Science or a related field.
Students interested in pursuing careers in Histologic Science and Medical Billing and Coding can simultaneously pursue a certificate in these areas, while earning an associate degree in Health Science. In addition, students who complete their certificate in Medical Assisting can also apply those credits toward the associate degree in Health Science. Students should see their academic advisor for more information.
Graduation Requirements
All Health Science major core requirements must be completed with a cumulative G.P.A. (grade point average) of 2.0. All general graduation requirements must be completed as stated in the catalog.
We're ready when you are.
Enrollment is hassle-free.
We're still accepting financial aid applications.
We'll review your transcripts of prior learning (usually in less than one business day).
Contact Us Today!
Goodwin University will never sell your personal information to a third party. By submitting your contact information, you give permission to Goodwin University to contact you by phone, email, mail, and text message.
Find more information in the academic catalog.