Family Nurse Practitioner (FNP) Degree - Career Outcomes
A FNP Degree Designed With Primary Care in Mind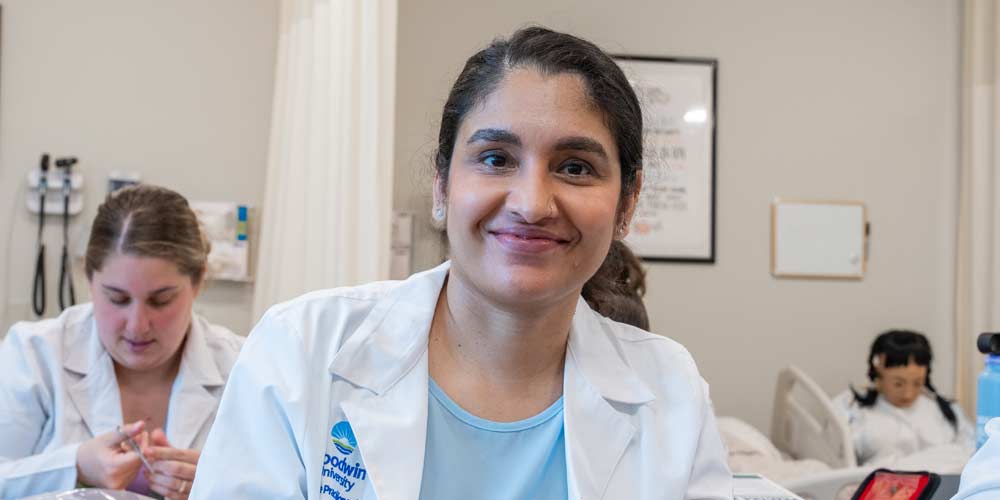 From FNP Coursework to Clinicals, to a Career You Love
In the FNP program, you will explore principal healthcare practices for adults, children, and women. With our career-focused courses, you will learn to master holistic methods that help you see the whole patient-care picture. To help you prepare for the workforce, our expert and experienced faculty and staff will also assist you in applying what you've learned in the classroom to real-world clinical experiences.
Career Services, at Your Service: Where Education Meets Employment
Now that you've supported your supervisors and physicians, let Goodwin's dedicated Career Services team help you in your professional goals. The Office of Career Services always encourages students to be life-long learners. Still, they are also here to provide you a lifetime of career placement and counseling support — for free, forever. Whether it's a resume and cover letter review, or career assessments and job search assistance, Goodwin's got your back. Career Services can help with interview preparation, and tell you what you need to know about networking both online and in-person. We've got a network of potential employers who would be more than excited to hear from you. At Goodwin, you're not just a number or a forgotten face, you're a member of the family, and we want nothing more than to see you persevere to the pinnacle of your FNP potential.
Our job doesn't stop until our students and alumni are in careers they love.
Contact Us Today!
Goodwin University will never sell your personal information to a third party. By submitting your contact information, you give permission to Goodwin University to contact you by phone, email, mail, and text message.