Career Services
About Us
The Office of Career Services in Student Affairs is located on the second floor of One Riverside Drive. We offer all-inclusive career services for Goodwin University students and alumni, and provide guidance and resources for career development.
Our services include the following:
Individual career coaching
Assistance with registering for and navigating College Central Network
Assistance with résumé and cover letter development and review
Mock interviews
Job search assistance
Career fairs
Career assessments
Employer networking events
Lunch & Learn workshops on a variety of career-related topics
Information about local, off-campus opportunities and resources for career development and employment
If you are a Goodwin University Student or Graduate and would like the Career Services team to review your résumé, we encourage you to register and upload your résumé with College Central Network (CCN).
For more information or to schedule an appointment, please contact a member of the Career Service's team:
Walk-ins are welcome, but it is best to make an appointment.
Please note: All Career Services professionals will accommodate students and alumni as needed and are knowledgeable in all program areas.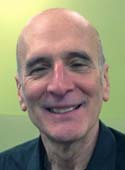 ---