Master's degree programs at Goodwin University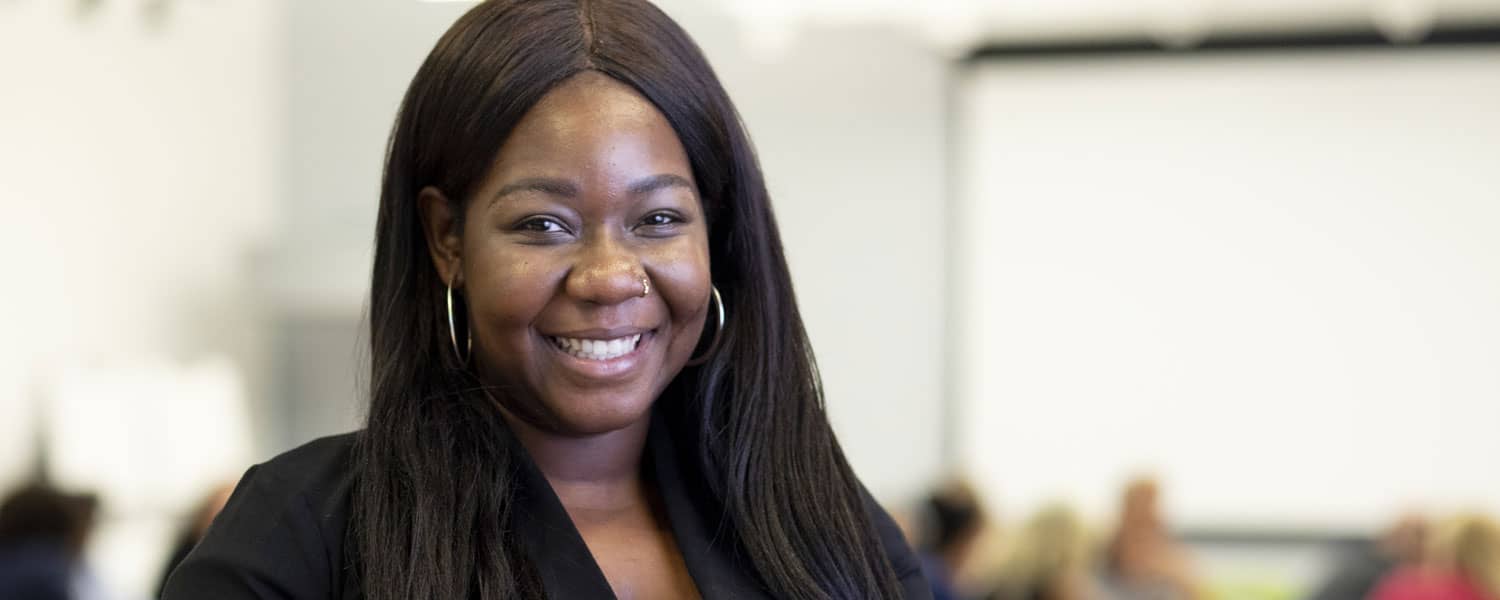 Request more information!
Goodwin University will never sell your personal information to a third party. By submitting your contact information, you give permission to Goodwin University to contact you by phone, email, mail, and text message.
You deserve a flexible graduate program
Complete your graduate degree fully online or in a hybrid format.
Gain increased credibility in your field
Position yourself as an industry expert and develop new strengths that companies need for their leadership teams.
Earn greater job security with an advanced degree
In today's competitive market, a master's degree can help you stand out among other candidates during your job hunt.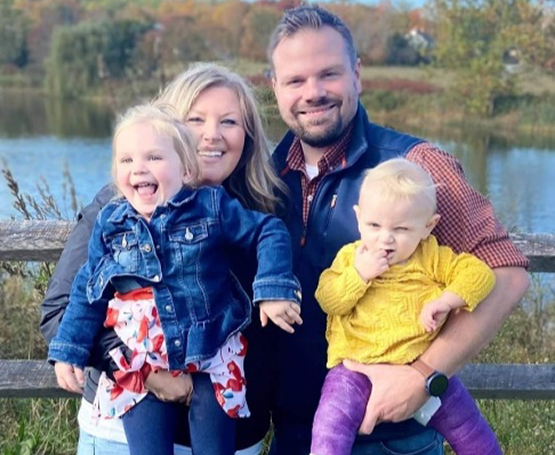 Holly DeVylder
RN, BSN, PMHNP Student
"I think it's important for people to know that they are investing in their future. When you're investing in college, of course, you want a return. By choosing Goodwin, you're really getting that. I don't think I would have gotten the support I've received here anywhere else."
You deserve a flexible, convenient graduate education
Life isn't limited to the classroom, so why should your education be? At Goodwin, you will take classes when — and where — it's most convenient for you. Our graduate degree programs are available either online or in a hybrid format that combines the freedom of online learning with face-to-face classroom interactions.
But don't worry — online coursework doesn't mean you'll miss out on rich class dialogue. Through our interactive online discussion boards, you, your professors, and your peers will engage remotely to discuss and debate class material.
Get access to the resources and supports you deserve
We're firm believers that you deserve outstanding support services and resources to empower you in achieving your goals. As a graduate student at Goodwin, you'll enjoy access to a wealth of valuable resources, including tutoring, counseling, the Academic Success Center, and our Ann B. Clark Co-op, among others. Rest assured, we will help you through each step of your journey — academically, personally, and professionally.
Ready to get started?
We're ready when you are. Let's do this.