Meet the Dental Hygiene Program Director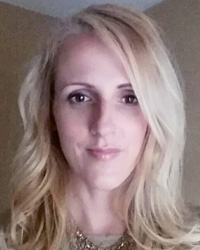 Christine Walsh has worked as a dental hygienist for more than 20 years. With professional experience in community public health, private practice sectors, school-based dental services, and higher education, Christine specializes in periodontology, local anesthesia, and students' concluding capstone projects.
Christine Walsh has served as a member of the American Dental Hygienists' Association (ADHA) and currently oversees the Student Dental Hygienists' Association (SADHA). As Dental Hygiene program director, Walsh also finds pride and purpose in supervising her students, faculty, and staff.
Thankful to see each student's tremendous growth as they move through Goodwin's Dental Hygiene program, Walsh particularly enjoys witnessing the next generation of true dental health professionals.
A Message From Professor Walsh
My sincere hope is to generate the future of well-rounded healthcare providers who find satisfaction in their careers by helping communities lead healthier lives.

Goodwin's Dental Hygiene program offers students the education and skill-set to administer exceptional patient-centered care, and its coursework encourages lifelong learning in the Dental Hygiene profession.

Our Dental Hygiene students work in a diverse patient atmosphere and make a profound difference practicing their skills in our state-of-the-art health care facility, where we do not charge people for the preventive services we provide.

For prospective learners considering the dental hygiene profession, please keep in mind that anything in life worth doing takes hard work, determination, and a commitment to achieving your goals.

The Dental Hygiene program is rigorous and will challenge you in ways you never thought possible. However, if it challenges you, it will change you, and the courage to embrace that change and earn your education will lead to a solid foundation for your future happiness and success.
Best regards,
Christine Walsh, M.S., Program Director
We're Ready When You Are.
Contact Us Today!
Goodwin University will never sell your personal information to a third party. By submitting your contact information, you give permission to Goodwin University to contact you by phone, email, mail, and text message.