Awards Ceremony
Thursday, June 1, 2023, 6 p.m.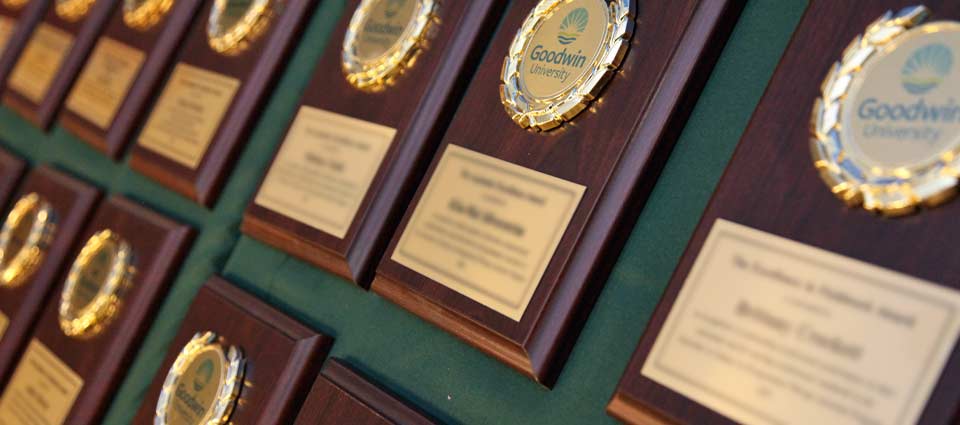 The Awards Ceremony is a time to celebrate the achievements of our students. We welcome and encourage every member of the Goodwin community to join us for a night of celebration.
Those students who have been nominated for an award will receive a special invitation requesting their attendance.
If you do plan to attend, please note the suggested attire is business casual.
If you have any questions regarding this event, please contact:
Madison Yates