Commencement
Accessibility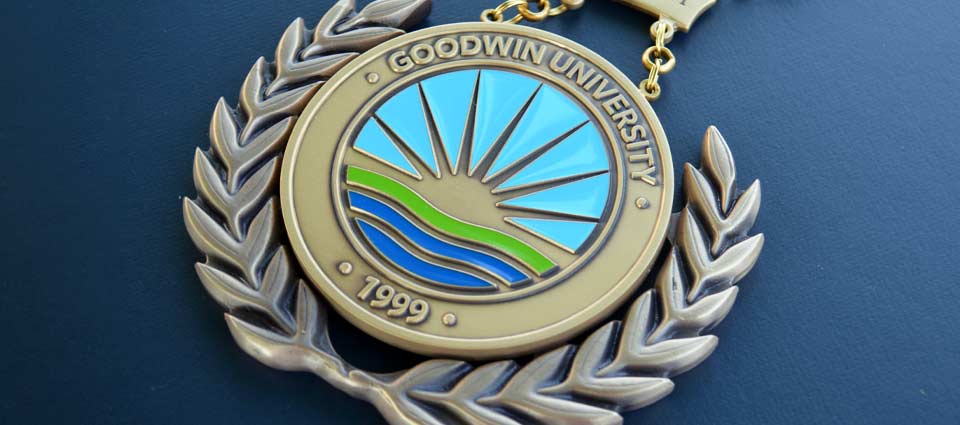 Restricted Mobility
Goodwin University would like to ensure that all of our graduates and guests have the necessary seating arrangements and accommodations.
The 2022 Commencement will be held at Rentschler Field in East Hartford, so although restricted mobility seating will be available, it must be reserved in advance. Please complete the Commencement Accommodations Form to request accommodations.
In order to accommodate all requests, only 1 support person will be allowed to accompany/sit with the guest who will be utilizing restricted mobility seating.
Parking
Guests requiring restricted mobility seating will park in the lot for Gate C and enter through Gate C to check-in and be escorted to your seat. Gate C will open at 4 p.m. for restricted mobility guests. If you have handicapped parking sticker, please park in the handicapped parking area at the gate. If you do not have a handicapped parking sticker, you can be dropped off at the gate. There will be an check-in table at the gate. Please be sure to stop at the table. The commencement ceremony will begin at 6:00 p.m. sharp. Please give yourself enough time to go through security and be seated.
ASL/Cart Services
Live ASL (American Sign Language) interpreting and CART (live captioning) will be provided at the event. Guests will be able to access captioning on their phone or tablet.
Other Accessibility Services
It is important that all of our graduates and guests are able to enjoy the commencement ceremony and not be excluded due to mobility restrictions or accessibility issues.
More Information
Please review the general policies and information for all guests.
Rentschler Field's ADA policies Request restricted mobility seating