Regalia Distribution
Tuesday, May 24, 2022, 11:30 a.m.-6:30 p.m.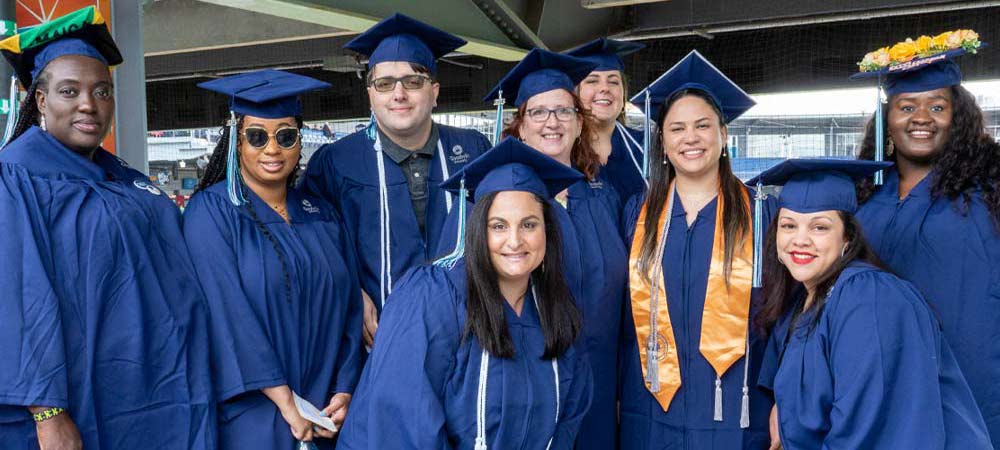 All graduates walking in the June 2022 Commencement must pick up their cap and gown at the Regalia Distribution event. Please stop by any time between 11:30 a.m. and 6:30 p.m. The pick-up should not require more than 10 minutes of your time. Please bring a photo ID with you.
Don't forget to pick up your grad gift from the Alumni Association table at the event. Support your class by kicking off the 2nd Annual Goodwin Giving Day campaign. Any graduate who gives $20.22 or more to the Alumni Scholarship Fund will receive Goodwin University branded socks.
Please note that no one other than you is authorized to pick up your cap and gown. We kindly request that you do not send a friend or family member to the event in your place.
If you are unable to make it to the event OR if you have not yet ordered your cap and gown and wish to do so, please contact Mackenzie Goebel at mgoebel@goodwin.edu.