Commencement
Information for Parents and Guests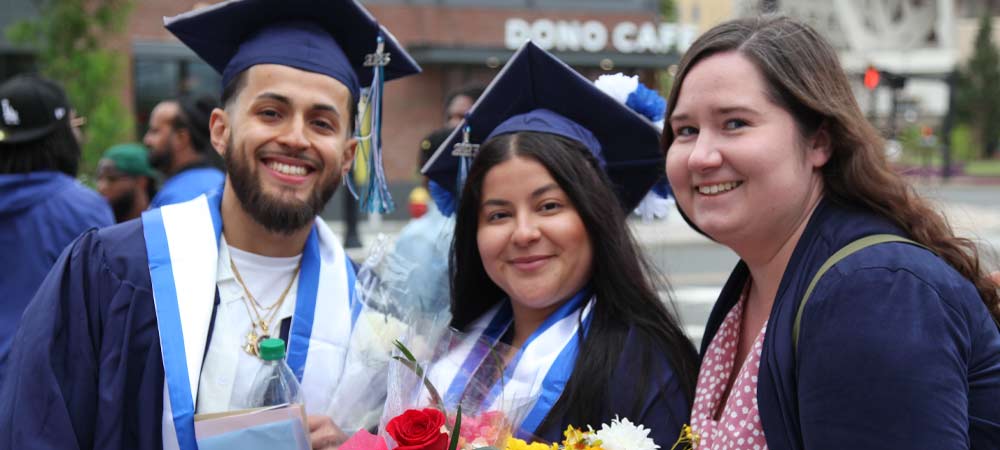 Goodwin University is pleased to welcome you to the 2023 Commencement. We are delighted to be celebrating with you and your family at this exciting time.
Here are some things you need to know for your graduate's big day:
Parking
Guests should park in the lot directly across the street from the Dunkin' Park Main Street entrance (1139-1257 Main Street, Hartford CT). If this lot is full, there is parking toward the back of the building/corner of Trumbull St at 300 Market Street. There is also a parking lot at 275 Windsor Street. Please refer to the map below. The gates will open at 3 p.m. for a 4 p.m. ceremony start time. Guests requiring accessibility services must register in advance. The main gate will open at 2 p.m. for guests requiring accessibility services ONLY.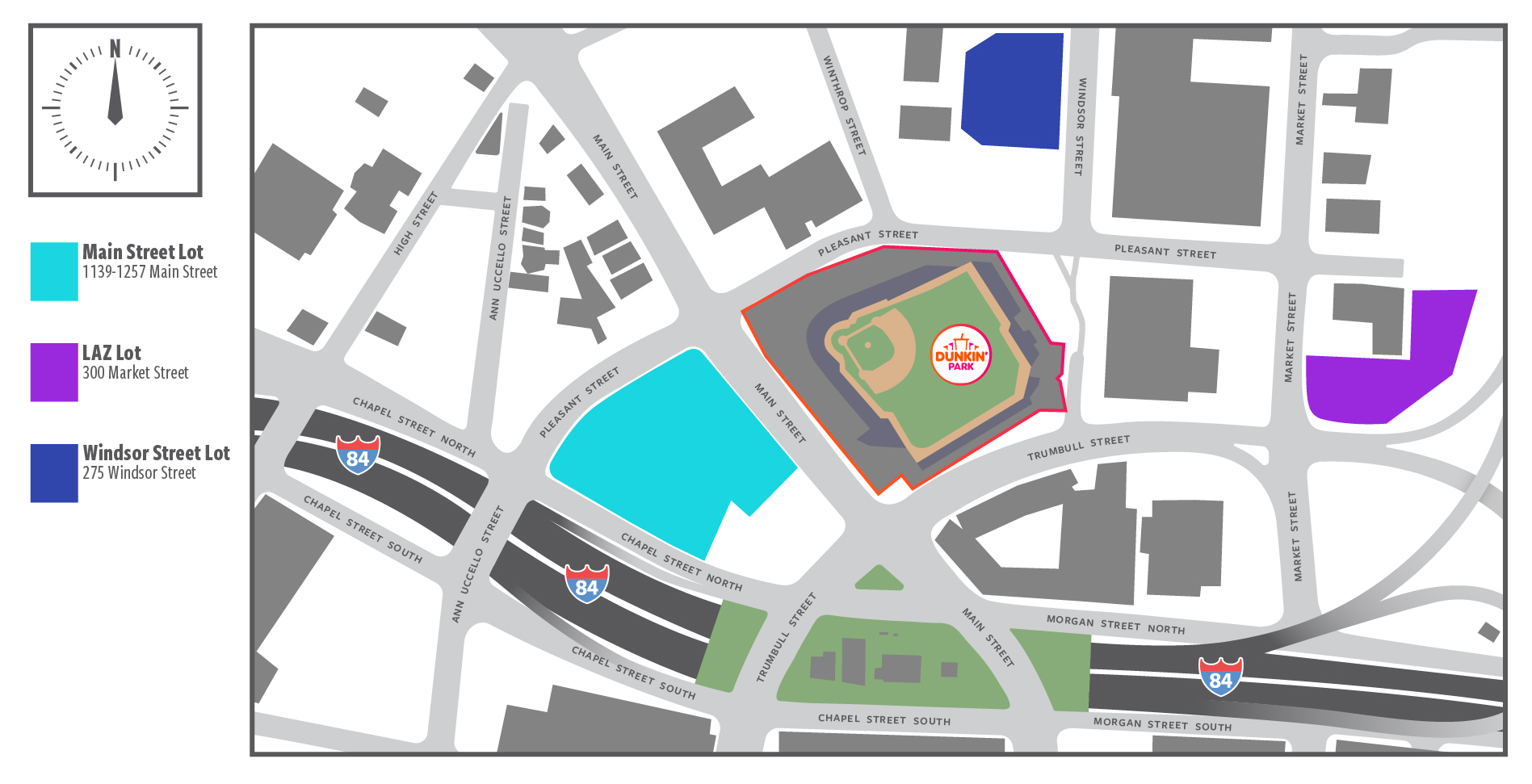 Directions to Dunkin Park
From the West: Take 84 East to Exit 50 (Main Street). Take Exit 50 toward Main St. Use the left lane to merge onto Chapel St S. Turn left onto Trumbull St. Use the middle lane to turn left onto Main St.
From the East: Take 84 West to Exit 50 (US-44 W/Morgan Street). Follow I-91 S/Main St. Take a slight right onto Main St.
From the North: Take 91 South to Exit 32A - 32B (Trumbull St). Continue straight onto Trumbull St.
From the South: Take 91 North to Exit 32A - 32B (Market St). Use the left lane to take Exit 32A-32B for Trumbull St. Continue straight onto Trumbull St.
Arrival & Entry
The 2023 Commencement will be held outdoors at Dunkin' Park in Hartford. The ceremony begins at 4 p.m. Guests will be receiving tickets for entry as they line up at the gate. This is only so that the stadium can keep track of how many guests are entering. There is no guest limit and no assigned seating. Seating is general admission from sections 101-121.
Food and Flowers
Complimentary water will be available at the gate and in the concourse. Concession stands will be open. Flowers for purchase will also be available.
Livestream
A livestream of the ceremony will be available on the Goodwin University website for guests who are unable to attend in person.
Photography
GradImages is the official photographer for the 2023 Commencement. A package with proofs and order information will be mailed to graduates' homes after graduation.
Commencement Printed Program
Printed programs will be available upon entering the main gate.
Duration of Ceremony
The duration of the ceremony is approximately three hours. Out of respect for all graduates, guests are expected to remain for the entire ceremony.