Master's Degree in Public Health
Earn Your Master's in Public Health Degree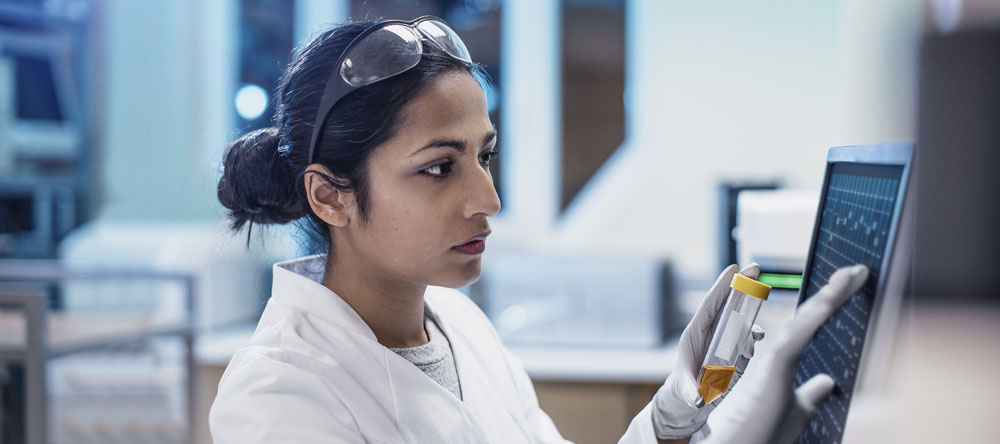 Tuition-free fall semester: Thanks to a $1.5M scholarship grant from the Health Resources and Services Administration, new students interested in pursuing a degree in Public Health can enroll tuition-free for the fall 2023 semester*!
Advance Your Public Health Career or Become Profession Ready with Marketable Skills
Our Master's in Public Health (MPH) program will prepare you for complex, local, national, and global issues in contemporary public health. In our fully online MPH program, you will be immersed in an inclusive environment where you will become profession ready through our relevant and innovative competency-based curriculum. Just starting out in the field of public health or want to advance in your career as a public health practitioner? This program is for you!
In our program, we'll teach you how to tackle a range of public health issues from acute and chronic illnesses to lifestyle and health behavior change, including maternal and child health, the opioid epidemic, Medicare for all, influenza, obesity, and other emerging health issues.
Our signature program promotes equity, inquiry, health, and well-being, as well as skill development for current and emerging leaders.
The MPH online program prepares its graduates for a variety of roles in public health administration, policy, and advocacy through content that engages both the science and practice of public health management. The skills acquired in the MPH program are both practical and transferable to a number of healthcare fields. Program goals align with the mission of Healthy People 2030 that promotes, strengthens, and evaluates the nation's efforts to improve the health and well-being of all.
100% Online
6 Start Dates
3 Concentrations
7-Week Terms
No GRE/GMAT Required
12 to 15-month Accelerated Option*
Choose From Three Concentrations
Global Health
Community Health
Health Policy and Management
The Benefits of Two Universities

This is a joint program offered by Goodwin University and University of Bridgeport. You will learn alongside fellow students from both universities and share experiences in a richly diverse learning environment. Upon completion, your master's degree will list both universities.
* Program length may vary by individual
*additional student fees may still apply
Contact Us Today!
Goodwin University will never sell your personal information to a third party. By submitting your contact information, you give permission to Goodwin University to contact you by phone, email, mail, and text message.
Find more information in the academic catalog.