Master's Degree in Public Health
Earn Your Master's in Public Health Degree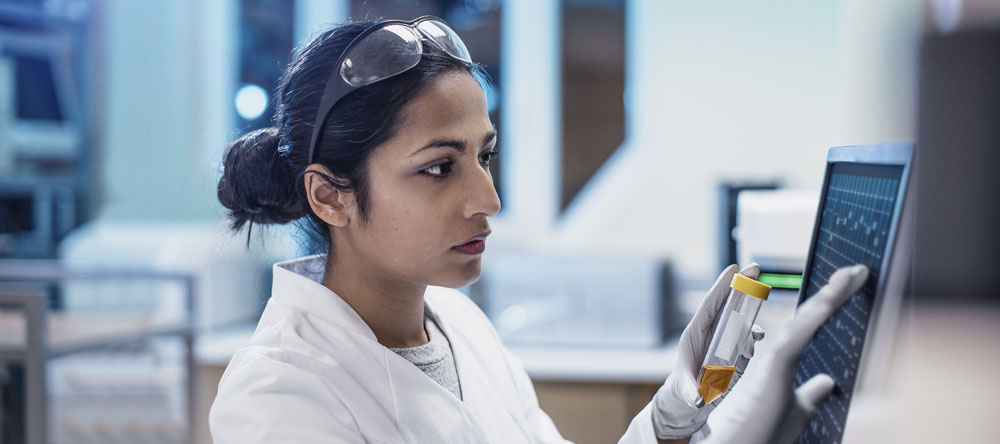 Build Your Career
Make a difference in the lives of others by doing what you love. Connect with communities and help turn public health challenges into productive public health outcomes. With three concentrations to choose from — Global Health, Community Health, or Health Policy and Management — your MPH will enable you to meet your personal and professional development goals. With an in-demand MPH degree, find your fulfilling career and explore all the opportunities that await.
Implement Positive Change in the Field
Educated public health professionals are in demand and eager to make a difference in the heart of communities, for the collective good. The Master of Public Health (MPH) degree program at Goodwin University prepares public health practitioners for complex local, national, and global issues in contemporary public health by providing a relevant and innovative competency-based curriculum.
Learn how to tackle a range of public health issues from acute and chronic illnesses to lifestyle and health behavior change, including maternal and child health, the opioid epidemic, Medicare for all, influenza, obesity, and emerging health issues.
Flexible Classes for Your Future Career
The 100% online program consists of 42 semester credit hours: 33 core credits and 9 concentration credits and can be completed in only 12–15 months by taking courses in an accelerated 7-week format.

The Benefits of Two Universities
This is a joint program offered by Goodwin University and University of Bridgeport. You will learn alongside fellow students from both universities and share experiences in a richly diverse learning environment. Upon completion, your master's degree will list both universities.
Comprehensive Training Program
Our signature program promotes equity, inquiry, health, and well-being, as well as skill development for current and emerging leaders.
The MPH program prepares its graduates for a variety of roles in public health administration, policy, and advocacy through content that engages both the science and practice of public health management. The skills acquired in the MPH program are both practical and transferable to a number of healthcare fields. Program goals align with the mission of Healthy People 2030 that promotes, strengthens, and evaluates the nation's efforts to improve the health and well-being of all people.
Endless Career Opportunities
With an aging workforce and retirements on the rise, job openings are plentiful in public health. Connecticut is also a decentralized state, meaning many cities and towns have their own public health departments or belong to local health districts, creating endless opportunities for a new generation of public health leaders.
Those who pursue a master's in public health degree have increased earning potential, too. Graduates of Goodwin's public health program also develop a stronger voice in the field and, in turn, make a more significant impact on the world.
Career Areas
Emergency management
Health insurance companies
Healthcare administration
Public health education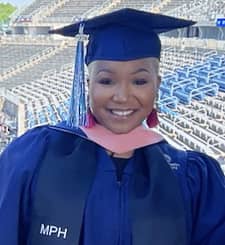 The MPH program at Goodwin has taught me to follow my dreams in the Public Health field and that I can accomplish anything in life with the mindset of always moving forward and striving for greatness.
Contact Us Today!
Goodwin University will never sell your personal information to a third party. By submitting your contact information, you give permission to Goodwin University to contact you by phone, email, mail, and text message.
Find more information in the academic catalog.