The importance of manufacturing education to the future of CT
We believe that education drives innovation, and innovation drives the state's economy.
Right now in Connecticut, there are more open manufacturing jobs than there are skilled employees to fill them. With relentless advances in technology and growing demand for highly skilled workers, now more than ever modern manufacturing is in need of hard-working and inventive thinkers.
The next generation of manufacturing innovators is forged in the Center for Advanced Manufacturing and Applied Technologies at Goodwin University
At Goodwin, we believe in the power of hands-on learning and career-focused education. Our state-of-the-art facility houses cutting-edge machinery that gives students the most immersive educational experience possible. Our facility is centrally located on our East Hartford riverfront campus, easily accessible from I-84, I-91, and Route 2.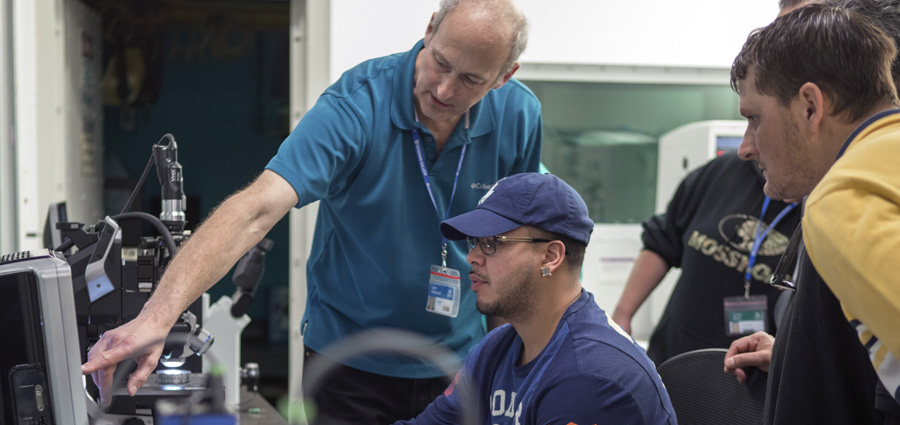 Thanks to our access to resources and our ability to innovate and iterate program offerings quickly, we are able to offer several manufacturing training programs and certificates equivalent to those offered by CT community colleges with a shorter time to complete and at lower tuition cost for students — all with no wait lists.
Bringing education on the road with our Advanced Manufacturing Mobile Training Lab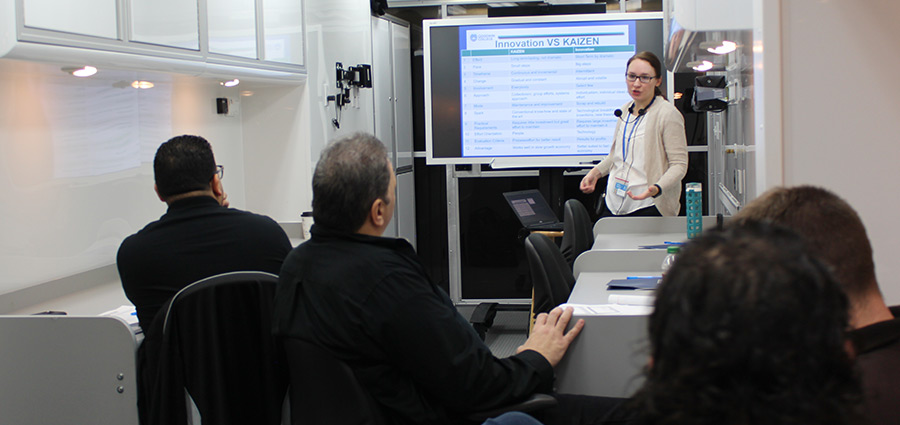 Our training offerings are not limited by our physical location, thanks to our Advanced Manufacturing Mobile Training Lab. Our self-powered, climate-controlled, Wi-Fi-enabled Mobile Lab offers educational programs from Goodwin University, delivered on-site at manufacturing facilities, middle and high schools, and educational events across the state — in the convenience of a mobile classroom.
Our ongoing professional training programs cover a variety of disciplines including: quality control, technical skills, business management, and lean manufacturing. Expedited skill-based training sessions are designed to maximize productivity by reducing the time workers spend offsite for training. Sessions range from 4 to 45 hours for completion, and we can accommodate up to 14 employees per session.
Our Manufacturing, Machining, and Logistics Programs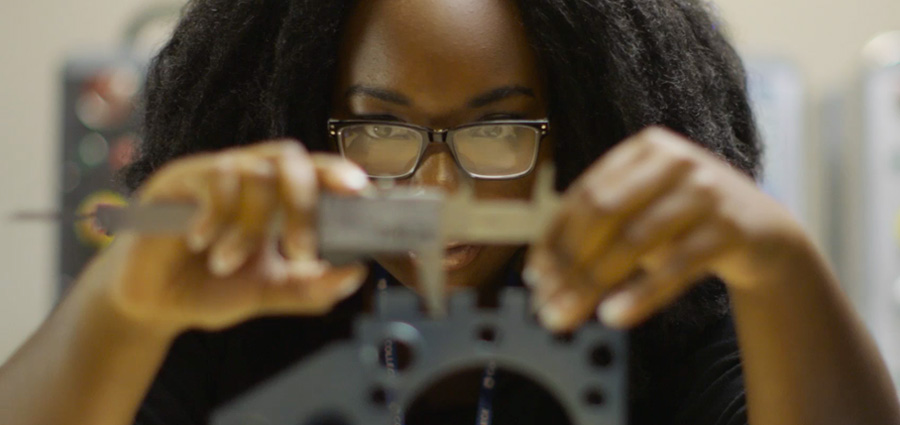 Our manufacturing training programs give students the hands-on learning opportunities they need to master their craft before entering the field and help companies maintain a competitive edge while increasing productivity and quality of work.
Keeping the spotlight on manufacturing with a slate of industry-focused events
In support of our mission to build bridges between education and industry, our annual Manufacturing Career Fair brings dozens of employers and hundreds of job seekers to our campus. In May of 2018, Goodwin University also plans to host a Women in Manufacturing Summit, focusing on the importance of gender diversity within the industry and highlighting local female manufacturing business owners and front-line workers.
What our students and graduates have to say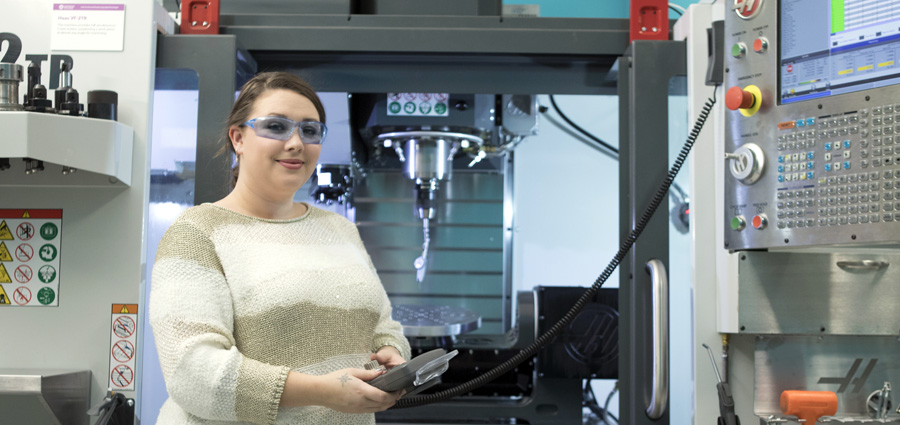 Kiley Russel
Goodwin provided an unbelievable timeline. I could get into a great job in just months.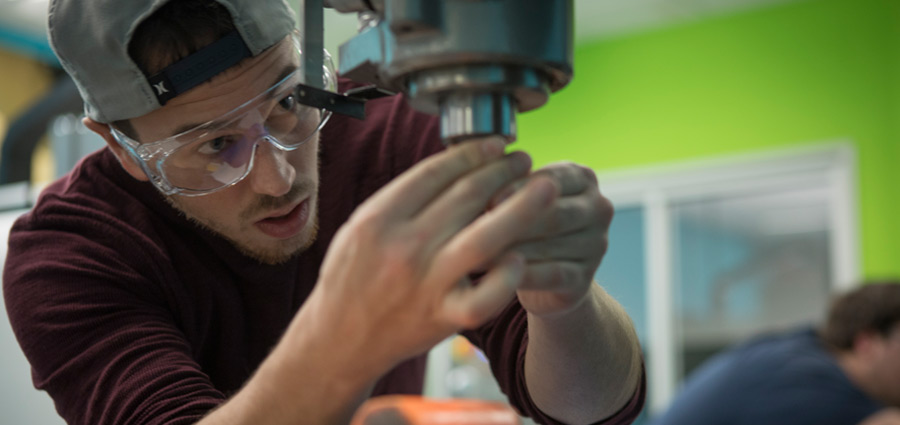 Jason Topor
Because of this program, I am more goal oriented and know I have a better chance of obtaining a career in the industry.
We're ready when you are
Contact us today!
Goodwin University will never sell your personal information to a third party. By submitting your contact information, you give permission to Goodwin University to contact you by phone, email, mail, and text message.