Psychiatric Mental Health Nurse Practitioner Degree Career Outcomes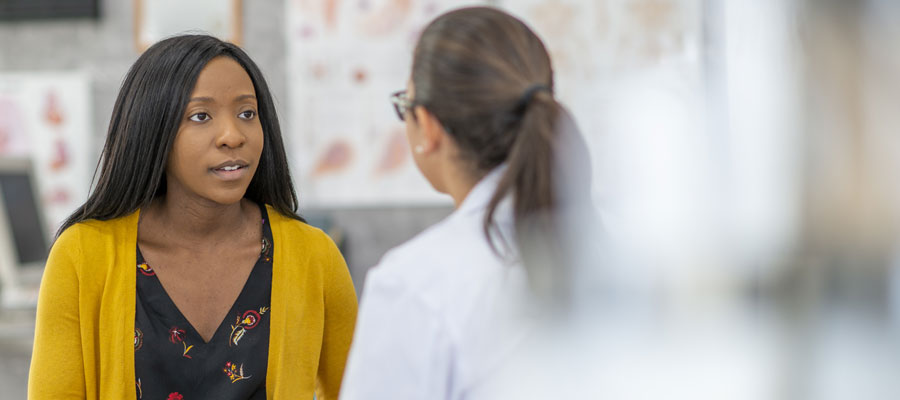 A Profession That Works to Reduce Mental Health Stigma
As a psychiatric mental health nurse practitioner (PMHNP), you'll implement strategies to improve the wellbeing of your community and educate the public on the importance of comprehensive mental health care. You'll learn to promote healthy lifestyle choices and teach your patients how to positively manage stress, all while diagnosing patients, developing individualized treatment plans, and prescribing medications to help improve your patients' quality of life. In a society that often underestimates the significance of proper mental health care, you will become an advocate for individuals who need support.
Earning a master's degree in Nursing can increase your lifetime earning potential while lowering your risk of being unemployed or going without health insurance. In fact, according to the Bureau of Labor Statistics, advanced practice registered nurses earn an average of $114,000 per year*. You worked hard to earn your bachelor's degree — now it's time to build on those skills.
Unlock Greater Opportunities in Your Career.
With a PMHNP degree your career possibilities are endless. Graduates of Goodwin's APRN-PMHNP degree have gone on to secure careers in:
Acute or urgent care centers
Correctional facilities
Hospitals
Long-term care facilities
Private clinics
And more!
After graduate, you'll be eligible to sit for the American Nurses Credentialing Commission (ANCC) Board Certification.
Unsure of What's Next? Let Goodwin Help!
When you earn your degree at Goodwin University, you'll have access to our support services even after graduation! Our lifetime Career Services can help you secure a rewarding PMNHP career no matter how long ago you graduated. So even if your field isn't recession-proof, Goodwin's Office of Career Services can help you get back on track with a secure career in no time! Even still, earning your master's degree means you will be less likely to experience unemployment throughout your career. By earning your PMHNP degree, you'll be investing in a secure future for yourself and your family!
*Bureau of Labor Statistics, 2022
Contact Us Today!
Goodwin University will never sell your personal information to a third party. By submitting your contact information, you give permission to Goodwin University to contact you by phone, email, mail, and text message.