Psychiatric-Mental Health Nurse Practitioner Degree - Career Outcomes
A Profession That Welcomes Well-Being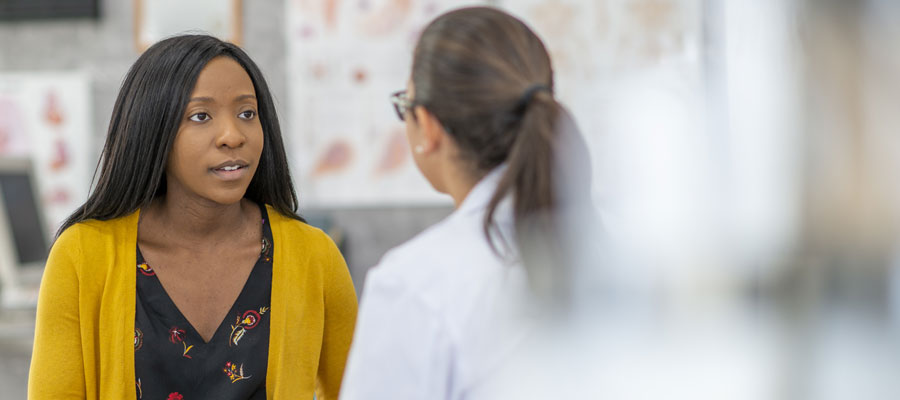 The PMHNP program will prepare you to administer therapy, advocate, diagnose, evaluate treatment plans, and prescribe medication to patients with acute to chronic psychiatric disorders. After graduation, you will be eligible to sit for the American Nurses Credentialing Commission (ANCC) Board Certification.
Get ready, our master's degree program will transform you into a patient-centered psychiatric mental health nurse practitioner prepared for anything.
Career Services Ensuring Educational Success
Now that you've supported your supervisors and physicians, let Goodwin's dedicated Career Services team help you achieve your professional goals.
The Office of Career Services provides you with a lifetime of career placement and counseling support — for free, forever. Whether it's a resume and cover letter review, or career assessments and job search assistance, Goodwin's got your back.
Our Career Services team can help with interview preparation and tell you what you need to know about networking online and in-person. We've even got a network of potential employers that would be beyond excited to hear from you.
At Goodwin, you're not just a number or a forgotten face, you're a member of the family, and we want nothing more than to see you persevere to professional psychiatric nursing success.
Whether you want to work as a clinical liaison in the emergency room department, on an inpatient unit, in a residential program, intensive outpatient program (IOP), or outpatient facility, our job doesn't stop until our students and alumni are in careers they love.
Contact Us Today!
Goodwin University will never sell your personal information to a third party. By submitting your contact information, you give permission to Goodwin University to contact you by phone, email, mail, and text message.