OTA Program Testimonials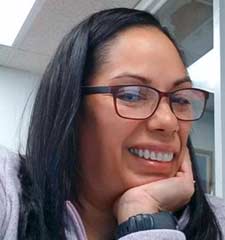 The OTA program at Goodwin is absolutely flexible! Students can work and attend classes. Before you commit to the program, an applicant advisor breaks down what your hours will be per semester, and they prepare you for what's to come, so there are no surprises.

As a future OTA, I look forward to being a part of a field that helps others live their life to the fullest.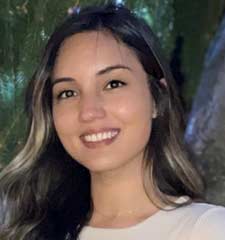 Professors in the OTA program have been a huge support since the start. They encouraged us to persist, inspired us, and challenged us each day to ensure that we had the knowledge and experience to become successful Occupational Therapy Assistants.

The OTA program is an excellent program for a busy life — it accommodates day and night schedules, and the hands-on education gives students the responsibility to learn through real-world experience, so we are prepared to treat our patients.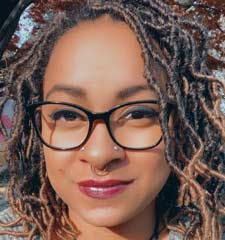 Goodwin made it easy to better myself. The OTA program is very flexible; I worked six days a week while enrolled and went to school in the evening.

The OTA educators are so fully committed to each of their students — they're like different parts of a net. They created classroom environments where we all felt safe, and they're not going to let you fall through. They'll always be there to catch you. They won't set you out into the OTA world unless they know that you're ready, and they will do everything possible to make sure you're ready.

This program really changed my entire life and has given me a whole new meaning and purpose.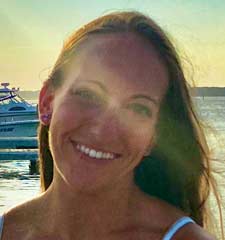 The OTA program is very flexible and emphasizes work-life balance. Instructors understand that most of us work while in school and have personal obligations, and they provide a manageable workload and allow for extensions on assignments as needed.

Goodwin has provided me with the knowledge and skills necessary to work in the OTA field. My education has greatly improved my life and allows me to help improve the lives of others.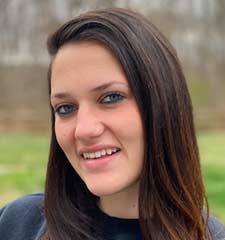 Goodwin University has taught me so much about myself and has provided me with the knowledge and skills needed to help me be the best OTA I can be.

I never considered myself to be someone who likes school, but Goodwin makes college so enjoyable, and attending has given me confidence in myself and my ability to learn. This program has given me the education I need to have my dream career, and I could not be more grateful.

If you are even slightly pondering the idea of applying to the Goodwin University Occupational Therapy Assistant program, you should absolutely apply. I finally have found my dream career, and you easily can too!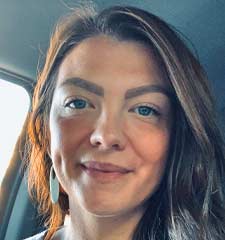 The OTA program is a wonderful experience with the most accommodating and exceptional professors I've ever had. Faculty and staff are easy to reach and responsive, and their blended hands-on and traditional learning has been overwhelmingly helpful. Being able to practice the things I will do in the future really built my confidence.

Goodwin is amazing, and I wish I found the school years ago. Whether you're a new college student or someone like myself starting a new adventure as a single mom, this is the place to go.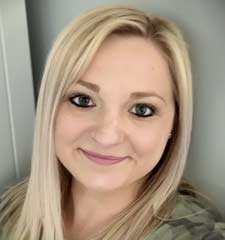 I am a mom to two young kids and the evening classes made it possible for me to complete the program in a way that allowed me to balance school time and family time without having to sacrifice one or the other.

Throughout my time at Goodwin, I have witnessed people gain or regain skills and abilities that may have been lost or never learned, and seeing that joy only drives my passion for this field even more.

Goodwin's OTA program was easily one of the best decisions I have made for myself. OTAs change lives, and if you have a passion for helping others while also having fun, this is the program for you!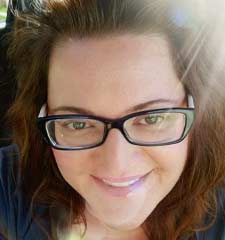 What I love about Goodwin is that the classes are smaller, so your professors know you. All of the OTA professors have passion for the field, and it comes across in the engaging way they teach. They are very personable, supportive, and easily accessible with any questions and concerns. They really want you to succeed and they go out of their way to help you — I haven't had that anywhere else.

The OTA program allows me to help people and put a positive spin on someone's life. For me, having a career that aligns with who I am as a person is an amazing feeling.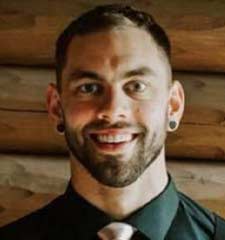 All of my professors go above and beyond my expectations, making all of us students feel like we're a part of something more than just a program. The emphasis the professors place on making sure we feel like not just a cohort, but a family is something I had never experienced before in all of my educational endeavors. In the OTA program, you don't just feel like another number; you feel like everyone has sincerely got your back and wants you to succeed.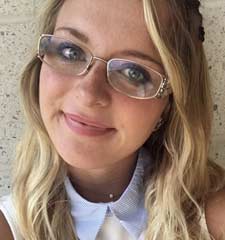 Being able to learn at Goodwin has been an amazing experience. I worked full time throughout the program and found the professors more than accommodating to our needs as students and lives outside of school.

Each professor in the Occupational Therapy Assistant (OTA) program is an incredibly knowledgeable and gifted practitioner that brings unique life and work experiences to their teachings. Each educator had faith and confidence that we would succeed, and by supporting us along our journey, we did.

To prospective students, know that your 16-months here will go by so fast — you will be done with your degree before you know it.
We're Ready When You Are.
Contact Us Today!
Goodwin University will never sell your personal information to a third party. By submitting your contact information, you give permission to Goodwin University to contact you by phone, email, mail, and text message.