Meet the MSOL Program Director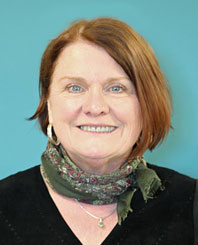 Sandra (Sandi) Coyne-Gilbert is an accomplished leader with experience in both the education and nonprofit sectors. Coyne-Gilbert specializes in working with adult learners and is enthusiastic about instilling a passion for lifelong learning in her students. Her work with at-risk and marginalized groups provided her with unique insights into the power of education for people in transition. Beyond the educational field, Coyne-Gilbert also has experience in marketing and nonprofit leadership. Most notably, she was one of the driving forces behind the development of the Ronald McDonald House in Springfield, MA. Coyne-Gilbert looks forward to bringing her experiences to the classroom as program director for the master's degree in Organizational Leadership at Goodwin University.
A Message From Dr. Coyne-Gilbert
Thank you for taking the time to learn more about our MSOL program.

Unlike other graduate leadership programs, we don't believe in a "one-size-fits-all" approach to education. Our MSOL degree is unique because it recognizes that everyone comes to the classroom with different experiences and knowledge to share. As program director, it is my privilege to help create a collaborative environment where we can tell our stories and learn from one another. Through partnerships with thought leaders and experts in the field, this program will give you the skills you need to make a positive impact in organizational culture, communication, and talent and performance management.

I can't wait to see what you bring to the classroom!
With warmest regards,
Sandi Coyne, MBA DM