Career outcomes with a MSOL degree
Find a Great Career With a Master's Degree in Organizational Leadership.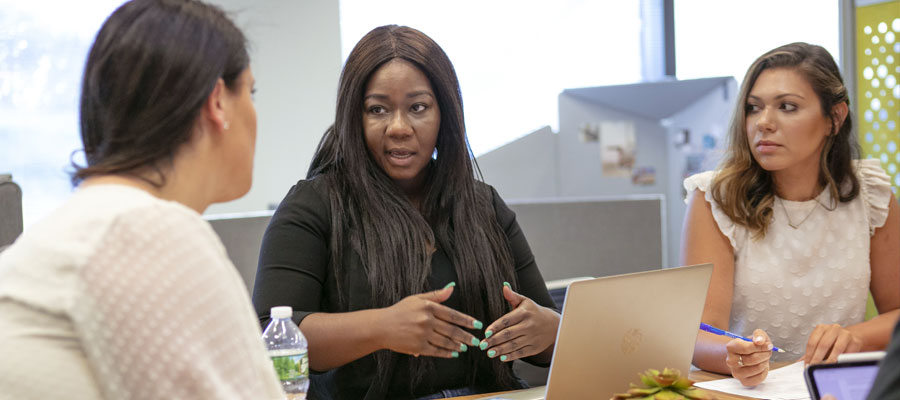 An MSOL degree from Goodwin University is designed to expand upon your pre-existing skills and competencies in the field of organizational leadership. Our program gives you the insight and tools necessary to advance your career and compete in today's highly-competitive job market.
Career Outcomes With a MSOL Degree
Advance your existing skillsets and gain further insight into the most effective organizational leadership strategies.
Learn the most up-to-date data collection methods and research tools for increased workplace productivity.
Gain insight into successful talent acquisition and performance management techniques.
MSOL Graduates Can Find Careers They Love in These Industry Settings:
Corporate
Education
Manufacturing
Nonprofit
State/Federal
Lifetime Career Services for Our MSOL Program Graduates
Our Career Services team and extensive network of employers are here to provide you a lifetime of career placement and counseling support — for free, forever. The Career Services team is here to help you with resume and cover letter writing assistance, networking, workshops, mock interviewing, individual counseling, career fairs, and more. Our job isn't finished until our MSOL program graduates are in careers they love.
Contact Us Today!
Goodwin University will never sell your personal information to a third party. By submitting your contact information, you give permission to Goodwin University to contact you by phone, email, mail, and text message.