Free Manufacturing Training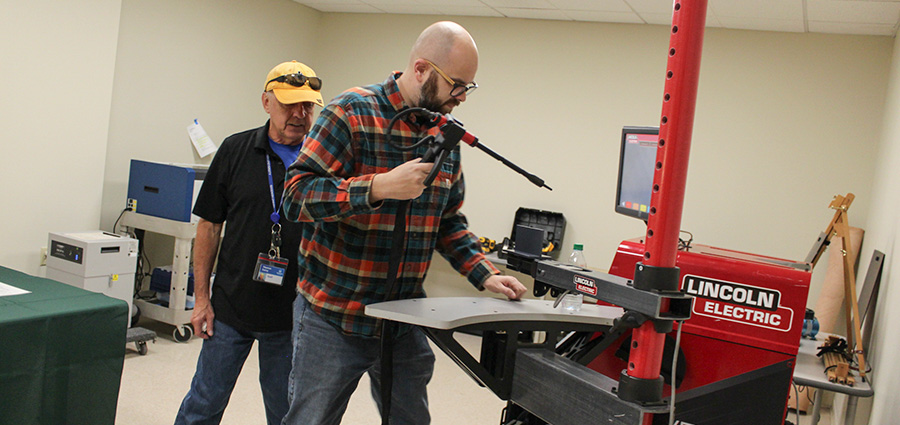 The Goodwin University Community Manufacturing Training Center Is Now in Your Neighborhood.
Explore the World of Manufacturing.
Have you always been interested in working with your hands? Take advantage of this FREE learning opportunity to get a better understanding of the industry and see what areas might be of interest to you. If you're unemployed, underemployed, or looking for a career change, then we've got what you're looking for!
Participate in Many Types of Manufacturing Workshops.
3D printing
Assembly skills
Automatronics/robotics
Basic tool skills
Basic wiring
Blueprint reading
Electrics
Laser engraving
Leather work
Manufacturing
Math skills for makers
Pneumatics
Production
Sewing
Robotics
Welding
Walk-In Today!
Monday-Thursday, 8 a.m.-4 p.m.
Friday, 8 a.m.-2:30 p.m.
Hispanic Health Council, Family Wellness, and Cultural Heritage Center
Formerly called Mi Casa Community Center
590 Park Street, 2nd Floor
Hartford, CT
---
Contact Us Today!
Goodwin University will never sell your personal information to a third party. By submitting your contact information, you give permission to Goodwin University to contact you by phone, email, mail, and text message.