Bachelor of Science in Public Health Degree
Tuition-free fall semester: Thanks to a $1.5M scholarship grant from the Health Resources and Services Administration, new students interested in pursuing a degree in Public Health can enroll tuition-free for the fall 2023 semester*!
Become an Advocate for Your Community
When you earn your bachelor's degree in Public Health from Goodwin University, you'll study the ins and outs of public health policy — gaining the skills you need to advocate for members of your community through community outreach projects. You'll also prepare to manage public health emergencies such as infectious disease outbreaks and chronic disease epidemics, all while gaining an in-depth awareness of the factors that influence public health. The skills you develop during this program will guide you as you actively work to prevent public health crises on a local, national, and global scale. Plus, our flexible scheduling options make it easy for you to earn your degree without sacrificing your personal responsibilities.
You Have What It Takes to Be a Trusted Public Health Professional
A public health crisis can leave a community feeling uncertain and confused, and that's why we need public health professionals who are willing to step up and act as a trustworthy source during those times. In 2020, the COVID-19 pandemic left communities reeling on a global level. With the constant flow of new information regarding best practices and public safety protocols, people looked to skilled public health experts for information on how to navigate this challenging time. When you earn your Public Health degree at Goodwin University, we'll help you develop the communication skills required to address these crises and alleviate panic when disaster strikes.
Start a Rewarding Career in an In-Demand Field
In our post-pandemic world, it is critical that we are prepared when an unexpected public health crisis arises. As we face new challenges and discover more effective ways to respond to crises, the field of public health is rapidly evolving — resulting in more job opportunities and a high level of job security. When you become a public health professional, you'll enter an in-demand field, where your opportunities for advancement and success will continue to grow.
Expand Your Professional Opportunities
Graduates of Goodwin University's bachelor's in Public Health degree go on to pursue rewarding careers in the following fields:
Community health worker
Disaster preparedness coordinator
Environmental health specialist
Health educator
Health promotion specialist
Public health program coordinator
Research assistant
And more!
Once you earn your bachelor's degree, you may also consider pursuing graduate studies in Public Health. At Goodwin University, we offer a master's in Public Health program that can open doors to influencing public health policy on a national level.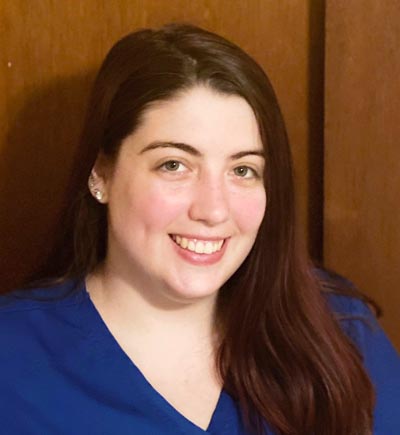 The knowledge I've gained from the public health program is irreplaceable. Goodwin has helped me get to where I am today
We Do Things Differently
Career-focused Programs
Our degree programs are designed with your career in mind. When you enroll in our Public Health program, you'll learn from the best minds in the business. Our faculty are industry experts with years of experience working in various public health settings. Not only will they prepare you with practical knowledge of public health concepts, but they'll give you an inside look into what it takes to be successful in your career.
Flexible Scheduling
At Goodwin, we believe that taking care of your personal responsibilities is just as important as reaching your career goals. Our Public Health program offers flexible scheduling that will allow you to get your degree without sacrificing your professional or personal life. Classes are offered days, evenings, and weekends, and are available in on-campus, online, and hybrid formats — so you can advance your career while working or taking care of your family.
Affordability
Paying for college doesn't have to be stressful. We offer a variety of financial aid opportunities to help you afford your education. Students may be eligible for grants and scholarships that don't have to be paid back, student loans that have to be repaid, and work-study opportunities that provide a regular paycheck.
We've been awarded 1.5M for scholarship assistance for BS Public Health enrollments. You may be eligible for up to 15K. Ask an Admissions Officer to see if you qualify.
Support Services
We are committed to supporting our students in any way possible. This includes offering services to help you both personally and professionally. Here's a look at the resources you can take advantage of when you earn your degree at Goodwin.
*additional student fees may still apply
We're Ready When You Are.
Contact Us Today!
Goodwin University will never sell your personal information to a third party. By submitting your contact information, you give permission to Goodwin University to contact you by phone, email, mail, and text message.
Find more information in the academic catalog.