Master's of Public Health Online

Request more information!
Goodwin University will never sell your personal information to a third party. By submitting your contact information, you give permission to Goodwin University to contact you by phone, email, mail, and text message.
Advance your career in Healthcare with an MPH degree
100% Online
6 Start Dates
No GRE/GMAT Required
7-week Terms
3 Concentrations
15 month Accelerated Option*
*Program length may vary by individual
Become Profession Ready with Marketable Skills
With three concentrations to choose from, your MPH will enable you to meet your personal and professional development goals. Our online master's degree in Public Health will provide you with the knowledge to build a successful career in healthcare, and give you the practical skills to pursue a new career path.
Concentrations Available
Global Health
Community Health
Health Policy and Management
Your career-focused MPH degree
Here, we promote equity, inquiry, health, and well-being, as well as the development of highly skilled leaders who become public hospital administrators, policy makers, public health directors, community leaders, and more. Doctors, nurses, and other medical professionals with an interest in population health and medicine find success in our program.
Apply Now
Download your very own Master's in Public Health Guide!
We've prepared a special guide just for you.
Learn More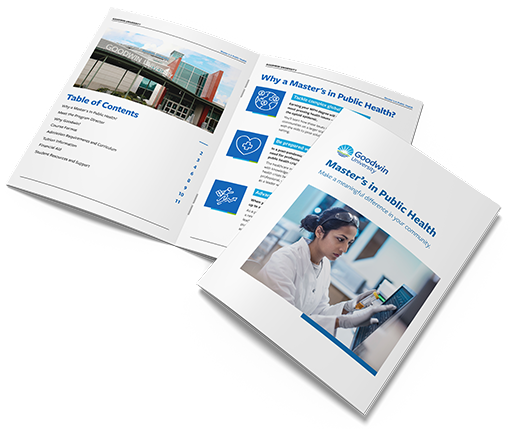 Expert Faculty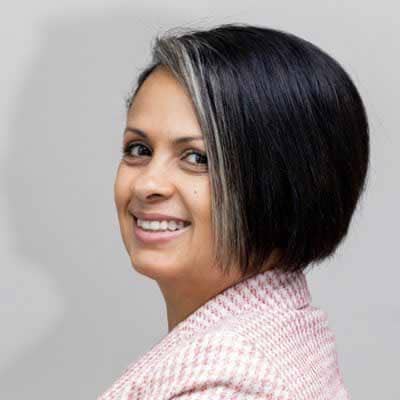 Maritza Bond, MPH
Maritza Bond is a dedicated health professional experienced in local, state, and federal services and mandates. She is the new Director of Public Health in New Haven after being the Director of Public Health and Social Services for the city of Bridgeport. Her expertise includes promoting community health using policy, system, and collective impact framework.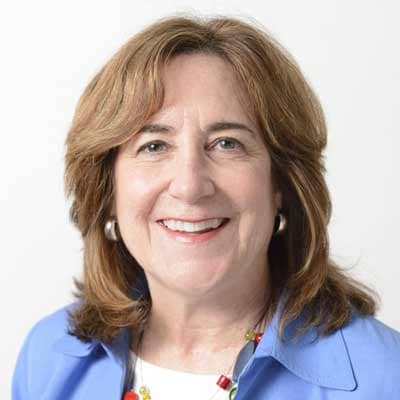 Meg Zayan, EdD, RDH, MPH
Dr. Zayan has previously served as the dean and director of UB's Fones School of Dental Hygiene, worked for the Colorado Migrant Health Department, the U.S. Agency for International Development, CARE International, and the U.S. State Department. She has taught online courses for 10+ years.
The benefits of two universities
This is a joint program offered by Goodwin University and University of Bridgeport. You will learn alongside fellow students from both universities and share experiences in a richly diverse learning environment. Upon completion, your master's degree will list both universities.
Ready to get started?
We're ready when you are. Let's do this.