Earn your master's degree in Public Health and make a difference

Request more information!
Goodwin University will never sell your personal information to a third party. By submitting your contact information, you give permission to Goodwin University to contact you by phone, email, mail, and text message.
Flexible class scheduling
The MPH program can be completed fully online in as few as 16 months full-time.
Make a greater difference
No one likes to think about public health emergencies — but when they happen, we need committed, trained professionals to step up and protect our communities.
A faculty of industry experts
MPH program faculty members are experienced public health professionals and field experts.
Public Health master's program curriculum
While earning your master's degree in Public Health, your studies will focus on epidemiology, biostatistics, and managing resources. In the Public Health master's program, you will study the application of these skills to hyper-local issues and community health problems — including a culminating capstone where you will develop your own project to effect real-world change and implement improvements to public health.
Coursework includes:
| | |
| --- | --- |
| PBH 540 | Epidemiology |
| PBH 580 | Public Health Policy |
| PBH 675 | Global Public Health |
Learn More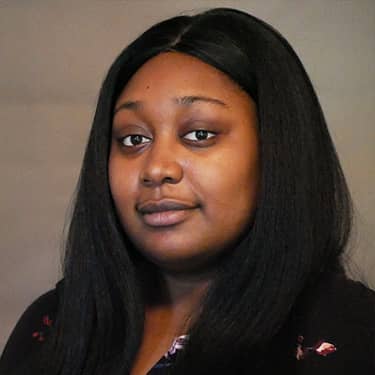 Holly Saila-Ngita
Student
"Public health is so imperative. You need to have good communication skills and empathy because you're dealing with communities that need you to understand what's going on in their lives, and no one has a life that is the same as the other."
Public health career options
Our career-focused curriculum provides students seeking to obtain an entry-level health educator position with the knowledge and skills they need to stand out in the workforce. With our various connections to local hospitals, healthcare providers, and healthcare organizations, students will be exposed to their prospective fields and be prepared to begin their careers right after they graduate.
Master's in Public Health graduates can find careers as:
Biostatician
Disaster and Emergency Specialist
Epidemiologist
Public Health Director
Public Health Educator
Sanitarian
Apply Now
Ready to get started?
We're ready when you are. Let's do this.
800.889.3282
Classes Start September 8.