SNAP Employment and Training Programs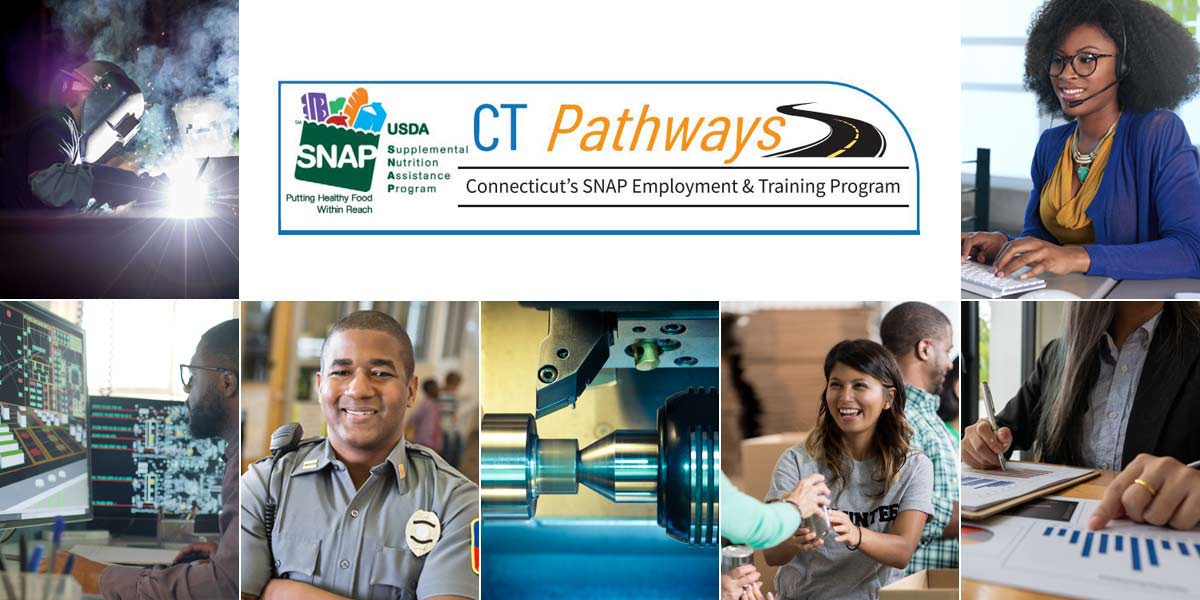 Free career training programs for SNAP participants
If you are currently receiving SNAP benefits and have a high school diploma or GED, you may be eligible to take certain programs at Goodwin University for FREE! Goodwin's short-term training employment & training programs give you the skills to be successful in today's workforce. Many of our credit-free certificate programs lead you to national or state credentials / licensing.
REGISTER NOW! Space is Limited!
Our SNAP programs:
Bookkeeping (Collegiate Certificate)
Computer-Aided Design (Collegiate Certificate)
Certified Addiction Counselor (Collegiate Certificate)
CNC Manufacturing (Collegiate Certificate) Limited seats available
Human Services (Associate Degree) Limited seats available
Industrial Service Technician (Collegiate Certificate)
Medical Office Administrative Assistant*
Welding Technology (Collegiate Certificate)
Contact us today!
Goodwin University will never sell your personal information to a third party. By submitting your contact information, you give permission to Goodwin University to contact you by phone, email, mail, and text message.
These programs are offered in partnership with the Supplemental Nutrition Assistance Program (SNAP).
Placement evaluation guidelines apply for these programs. Lifetime access to Career Services including job-search assistance; resume-writing and mock-interviewing is available to graduates.
*Not a credit-bearing program