Public Safety and Security Degree
Protect Your Community With a Degree in Public Safety and Security
Disaster can strike when we least expect it — that's why it's so important that we have dedicated public safety professionals who are willing to run towards danger and use their passion for helping others to save lives. With a BS in Public Safety and Security from Goodwin University, you'll develop a deep understanding of the causes and effects of public safety threats, as well as preventative measures you can take in your career to keep your community safe.
Be Prepared When Crisis Strikes
When you earn your bachelor's degree in Public Safety and Security, you'll learn the fundamental concepts of public safety, including risk assessment, research methodology, and safety and security planning. These skillsets will guide you as you make split-second decisions that could have life-altering impacts on the world around you. You'll also become familiar with grant writing and policy analysis, so you can play a role in the legal side of public safety and instill preventative measures that decrease the likelihood of a disaster.
The curriculum for our Public Safety and Security program is interdisciplinary, building upon the foundations of a Criminal Justice or Homeland Security track. It emphasizes criminal investigation, criminal procedure, the inner workings of the criminal justice system, emergency planning, and personal and physical security. Your coursework will give you a deeper understanding of the factors that influence public safety, and you'll be prepared for a rewarding career making positive change in your community.
Expand Your Career Opportunities
Graduates of Goodwin University's Public Safety and Security program go on to pursue roles in the following career fields:
Computer security
Corporate security
Corrections
Courts
Customs and Border Protection
Cybercrime investigation
Drug Enforcement Agency
Emergency management
Fire science
First responders
Homeland security agencies
Immigration and Customs Enforcement
Law enforcement
National security
Security
Transportation security administration
And more!
We Do Things Differently
Career-Focused Programs
Our public safety degrees are designed with your career in mind and to prepare you to face relevant scenarios and challenges in your career. You'll be responsible for keeping the public out of harm's way, and it is critical that you can apply what you've learned to real-world situations. At Goodwin, we've ensured that our curriculum is tailored to give you the knowledge and practical experience you need to keep our communities safe.
Flexible Scheduling
At Goodwin, we believe that taking care of your personal responsibilities is just as important as reaching your career goals. Our Public Safety and Security degrees offers flexible scheduling that will allow you to get your degree without sacrificing your professional or personal life. Classes are offered on-campus to give you the rich experience of in-person learning, and are available days and evenings — so you can get your degree while working or spending time with the people you love.
Affordability
Paying for college doesn't have to be stressful. We offer a variety of financial aid opportunities to help you afford your education. Students may be eligible for grants and scholarships that don't have to be paid back, student loans that have to be repaid, and work-study opportunities that provide a regular paycheck.
Support Services
We are committed to supporting our students in any way possible. This includes offering services to help you both personally and professionally. Here's a look at the resources you can take advantage of when you earn your degree at Goodwin.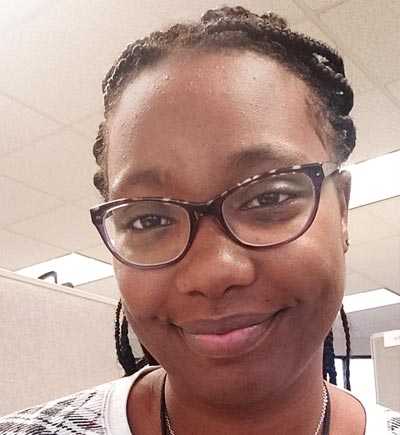 The Public Safety and Security program provided me with the necessary tools to work in the field. It also prepared me for the successes, as well as challenges I will face in this line of work.
We're Ready When You Are.
Contact Us Today!
Goodwin University will never sell your personal information to a third party. By submitting your contact information, you give permission to Goodwin University to contact you by phone, email, mail, and text message.
Find more information in the academic catalog.