Entrepreneurial Network Experiences: Testimonials as Told by Goodwin Graduates
Goodwin University's Entrepreneurial Network (ENet) is an 18-college credit small business start-up certificate program for underserved populations and those currently and formerly incarcerated.
The Entrepreneurial Network program provides students with a quality educational experience focused on essential business skills such as accounting, management, marketing, professional presentation, and positively impacting communities.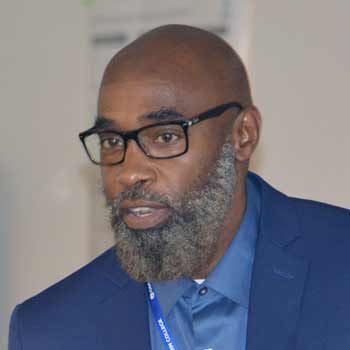 Amir, ENet graduate
Goodwin's ENet program has been a relevant source of confidence for me surrounding the changing world of business. As a student, I thrived in the classroom, and I loved it.

This will be my third attempt at entrepreneurial endeavors since being home. What is different this time is that Goodwin University has provided me with a higher level of business knowledge and flexibility of thought. Attending the ENet program flattened the learning curve and expanded my vision by leveling the playing field.

I found all of the professors very open and friendly. They made us feel comfortable, which marks the type of educators Goodwin University has working for them.

Another reason this group of professors stood out was their instruction method — they taught outside the box. Today, nothing, if anything at all, is like it used to be, and they provided us with what today's world requires and calls for when preparing entrepreneurs.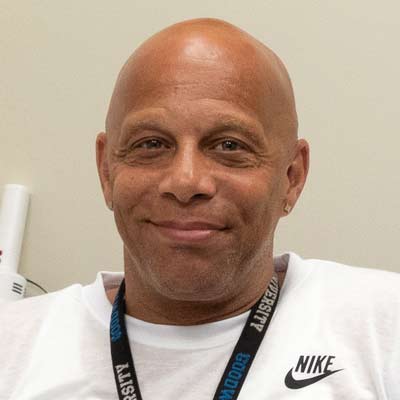 Brian, ENet graduate
Since my release, I have completed several programs, and nothing compares to the chances and opportunities that the ENet program and Goodwin have provided for me. The ENet program gave me the greatest opportunity to succeed in life, and provided me with the tools and support I needed to navigate the return to society and to prosper, not just exist.
Edward, ENet graduate
Goodwin's ENet program has helped me to be more conscious in making better executive decisions. As a first-generation graduate with a non-profit reentry start-up, it's helpful that when I am stuck business-wise, I am still able to contact my ENet professors.
Moises, ENet graduate
I found the ENet program helpful because I now have knowledge and experience that I didn't before, giving me more opportunities for the future. Through the program, I've learned several skills that apply to both work-life and being a productive member of society, such as networking and meeting people with the same interests, missions, and vision. ENet has also been instrumental in connecting me with professional business owners.

The ENet professors were phenomenal — very caring, engaging, and professional people with an excellent way of teaching. Instead of seeing us as different, they want students to succeed because we've overcome obstacles and strive to better ourselves.

Not many in my situation have this opportunity, nor choose to take the chance. I'm very thankful and blessed. Thank you, ENet, very much from the bottom of my heart.
Osvaldo "OB", ENet graduate
When I started the program, I knew I had potential, but I didn't know how much potential.

The whole ENet atmosphere was a community, it was a like a family. Everyone had their own angle, their own style, their own thing they brought, and they all had something I needed.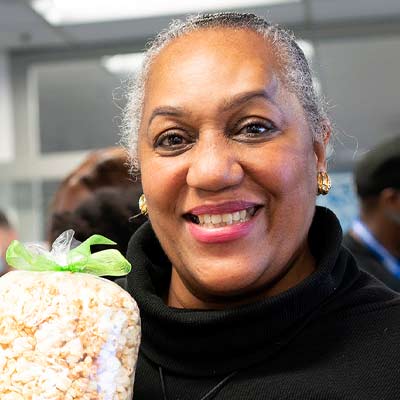 Robbin, ENet graduate
owner of Nutmeg Kettlecorn
From the beginning to the end, the ENet program enriched my entrepreneurial journey towards success! Each course is power-packed with the structure needed to turn your business idea into a tangible concept and well-thought-out plan. Each professor is an expert and lends extreme support to every student, ensuring the material is understood. Appropriate guest speakers and a wealth of resources are included in each class!

I highly recommend taking this intense certificate course to prepare yourself to become a business owner. However, this is not a picnic; hard work, true grit and perseverance are required; nothing good comes easy! I own a kettle corn gift shoppe and website that I've learned to sustain and grow through this program's assistance.

Thank you to the ENET program and each professor for your ongoing support.
Wilfredo, ENet graduate
Goodwin has provided the necessary structure in an uncertain time.

This program created an avenue to generate alternative streams of income, and I am grateful for the opportunity to channel my energy constructively.

The professors were extremely engaged and have been instrumental throughout the whole process. They are not only great teachers, but great mentors as well. When there were points that seemed like you wanted to quit, they encouraged, empowered, and guided.