Transportation
Bike Share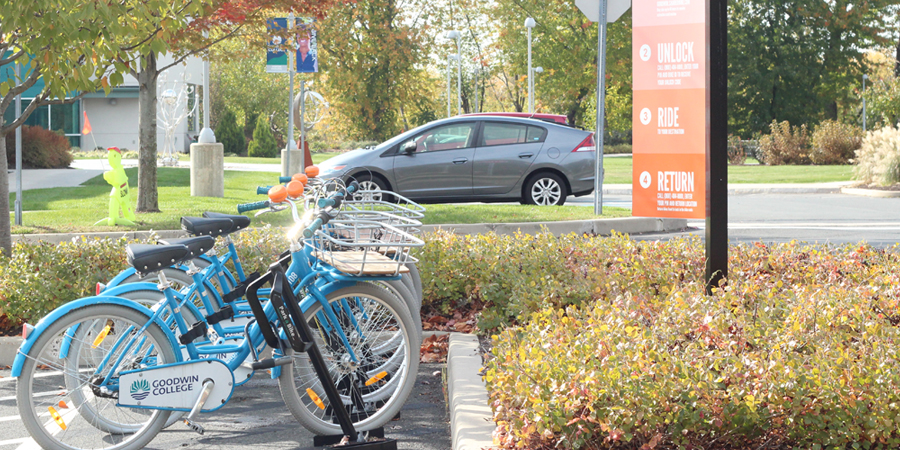 The Bike Share program is up and running on campus. Goodwin has 15 bicycles available for use, providing a healthy alternative to driving from building to building throughout The University facilities in town.
Bikes are available at three different locations:
One Riverside in the main parking lot
403 Main Street
1137 Main Street
There is no charge for students, staff, faculty, and other members of the greater community to participate. Users must register online. After registration is approved, participants may go to claim a bike. A telephone number is displayed on the bike. After dialing the number, the user receives the combination password unlock to bike. They then have possession of the bicycle for up to 3 hours before it must be returned.
For more information, email bike@goodwin.edu.