Student Engagement
Voices on Service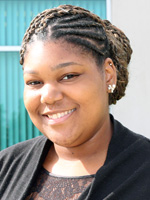 One of the most rewarding community service experiences, for me, has been mentoring the Summer Bridge Academy students at Goodwin University. Volunteering my time as a mentor has given me experience that will be helpful in my desired career. Because my mentees need a lot of support, I see myself blossoming as a counselor. Any time I can lend a hand, a shoulder, an ear, etc., I feel like I have accomplished something because there are so many people who don't have anyone to talk to. In turn, those people tend to give up. If I can help them reach their full potential and show them what they can accomplish, then that is enough for me to feel fulfilled. So many people have helped me throughout my journey, and I want to give back by helping others.
---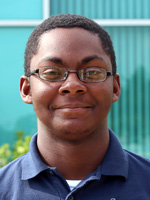 What I love so much about community service is that it allows for new experiences, gives me an opportunity to meet and bond with new people and develop skills that I wouldn't otherwise have the opportunity to. The most memorable community service activity I have participated in was with my church's youth group. After a major hurricane, many homes in New Jersey suffered destruction. We spent several days rising and cementing homes in order to prepare for similar situations in the future. The last two days were spent tearing down and rebuilding homes. This is something I will never forget because it made me feel so good to make someone's life a little bit better after such a devastating tragedy.
---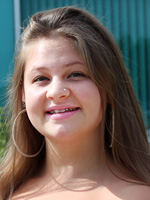 Some of my favorite community service projects have been serving as a mentor to the Summer Bridge Academy students at Goodwin University, assisting youth with summer activities and keeping the score and stats for the men's basketball team through Colchester's Parks and Recreation, and all of the on-campus events and activities I have assisted with at Goodwin University. Participating in these projects has provided such a positive learning experience for me, and it feels good to give back to my community. I have improved myself because these experiences have made me a more well-rounded individual by allowing me to take on new responsibilities and tasks and getting to know people from all walks of life.
---
Community service has been a mind opener for me because it has exposed me to arenas that I didn't know I had in interest in. I have been able to apply knowledge that I already possess and past experiences to benefit others. I strongly believe that my volunteer work has helped me grow because I have had to stick to commitments and discipline myself to follow through. My participation in community service has also allowed me to build my resume, increase my network and my reputation.
---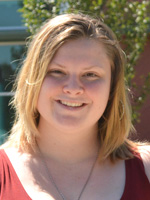 Goodwin University has given me the opportunity to learn and the gift of an education. It has provided me with a comfortable and safe environment where I can reach my full potential and succeed. For these reasons, I have found it incredibly meaningful to give back to Goodwin University by offering my time at a number of student and community events.