Request more information!
Goodwin University will never sell your personal information to a third party. By submitting your contact information, you give permission to Goodwin University to contact you by phone, email, mail, and text message.
In-demand CNC careers
Let us help you land a rewarding CNC position, one that includes career satisfaction, job stability, and personal fulfillment.
No wait lists
Our CNC programs are open enrollment and you can apply at any time.
Flexible class schedules available
We have CNC programs that work with your busy schedule.
Gain the skills and hands-on experience needed to secure a great job in the field.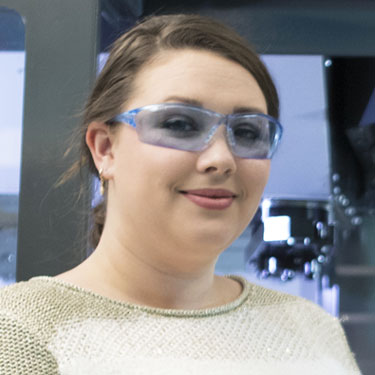 Kiley Russell, CNC
Graduate
"It was the only program that provided an unbelievable timeline. Nowhere else could I earn a certificate in only 6 months and come out with a career."
Read More Testimonials
Ready to get started?
We're ready when you are. Let's do this.
Start classes January 8!