Master educating the minds of tomorrow with your M.Ed. in Teacher Leadership degree

Request more information!
Goodwin University will never sell your personal information to a third party. By submitting your contact information, you give permission to Goodwin University to contact you by phone, email, mail, and text message.
Flexible scheduling
This program can be completed in as few as 15 months part-time.
Fully online M.Ed. program
For your convenience, the M.Ed. in Teacher Leadership program can be completed entirely online.
Universal Design for Learning
Learn the science of cognition and how to embrace individual learning differences.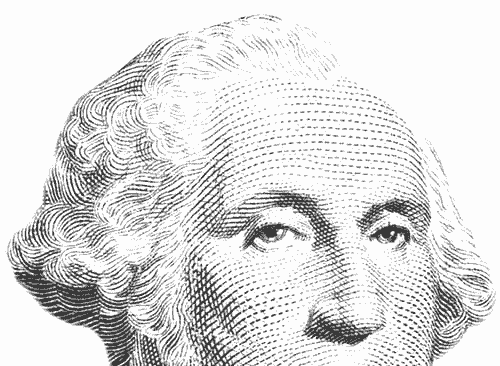 Our M.Ed. in Teacher Leadership program
In our M.Ed. in Teacher Leadership program, you will learn how to apply the Universal Design for Learning (UDL) framework to proactively design capacity-building learning experiences. Within UDL, learner variability, whether visible or invisible, is seen as an asset. Based in cognitive neuroscience, UDL focuses on designing with variability in mind and removing barriers to learning by frontloading flexible options for engaging learners, teaching important concepts, and building goal-directed learners. In your coursework, you will experience the UDL framework firsthand as program faculty model the principles and actively engage you in applying UDL in your own practice.
Coursework includes:
| | |
| --- | --- |
| LUE 601 | Social Foundations of Education |
| LUE 605 | Contemporary Issues in Urban Education |
| LUE 610 | Teacher Leadership Theory and Practice |
| LUE 615 | Curriculum Theory |
| LUE 620 | Effective Learning Environments |
| LUE 625 | Classroom-Based Assessment |
| LUE 630 | Instructional Coaching |
| LUE 635 | Leading Professional Learning |
| LUE 640 | Participatory Action Research and Appreciative Inquiry Capstone |
The fast-track to your up-and-coming career
Up to 6 credits can be granted to students entering the 30-credit program from prior learning as part of the Alternative Route to Certification. If applied, this gives our students the ability to complete the remaining credits in as few as 15 months part-time.
Apply Now
The support you need
Our professors provide meaningful mentorships to their students, turning ambition into achievement. Graduate-level librarians and writing liaisons are also readily available. While attending Goodwin, and even after graduation, our dedicated Career Services team is determined to land you the job of a lifetime with professional counseling and networking opportunities customized for a career you're going to love.
Resources
Download your very own Master of Education in Teacher Leadership Guide!
We've prepared a special guide just for you.
Learn More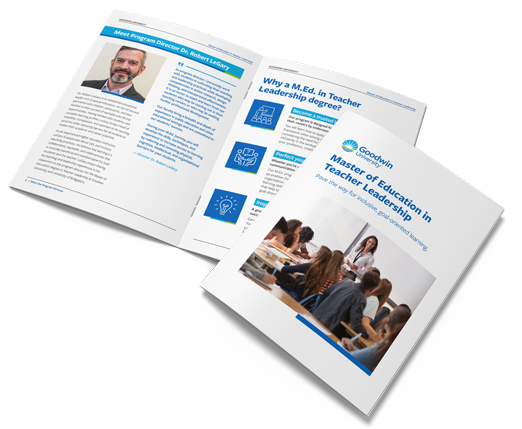 The benefits of two universities
This is a joint program offered by Goodwin University and University of Bridgeport. You will learn alongside fellow students from both universities and share experiences in a richly diverse learning environment. Upon completion, your master's degree will list both universities.


Ready to get started?
We're ready when you are. Let's do this.