In-demand Manufacturing Degree and Certificate Programs

Request more information!
Goodwin University will never sell your personal information to a third party. By submitting your contact information, you give permission to Goodwin University to contact you by phone, email, mail, and text message.
In-demand careers
You deserve to have a job that you enjoy and that pays the bills.
Flexible scheduling
Classes are offered during the days and evenings, 7 days a week. Take classes on-campus or in a hybrid format. Accelerated 7-week classes available.
Affordable education
You can pursue your degree regardless of your financial resources.
At Goodwin, we share your passion for innovation. That's why our manufacturing program provides opportunities for hands-on learning with today's most advanced technology.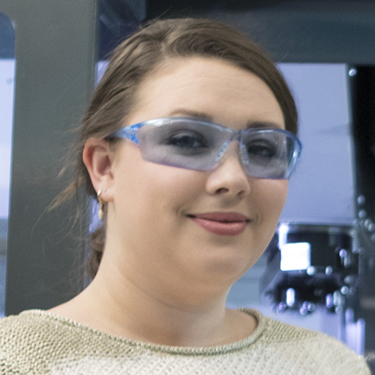 Kiley Russell, CNC
Graduate
"This program provided an unbelievable timeline. Nowhere else could I earn a certificate in only 6 months and come out with a career."
A Rewarding Career
You need an education that will lead to a great career. We'll help prepare you for ongoing success and connect you with a job you love in the field of manufacturing. Students in our manufacturing programs can earn nationally recognized, portable credentials from the Manufacturing Skills Standards Council; CPT, CPT-Green, and CLT.
Whether you're just starting out in manufacturing or already working in the field, we have a program that meets your needs.
Training opportunities for individuals without a high school diploma or GED.
Ready to get started?
We're ready when you are. Let's do this.
Start classes January 8!