A career-focused mortuary science school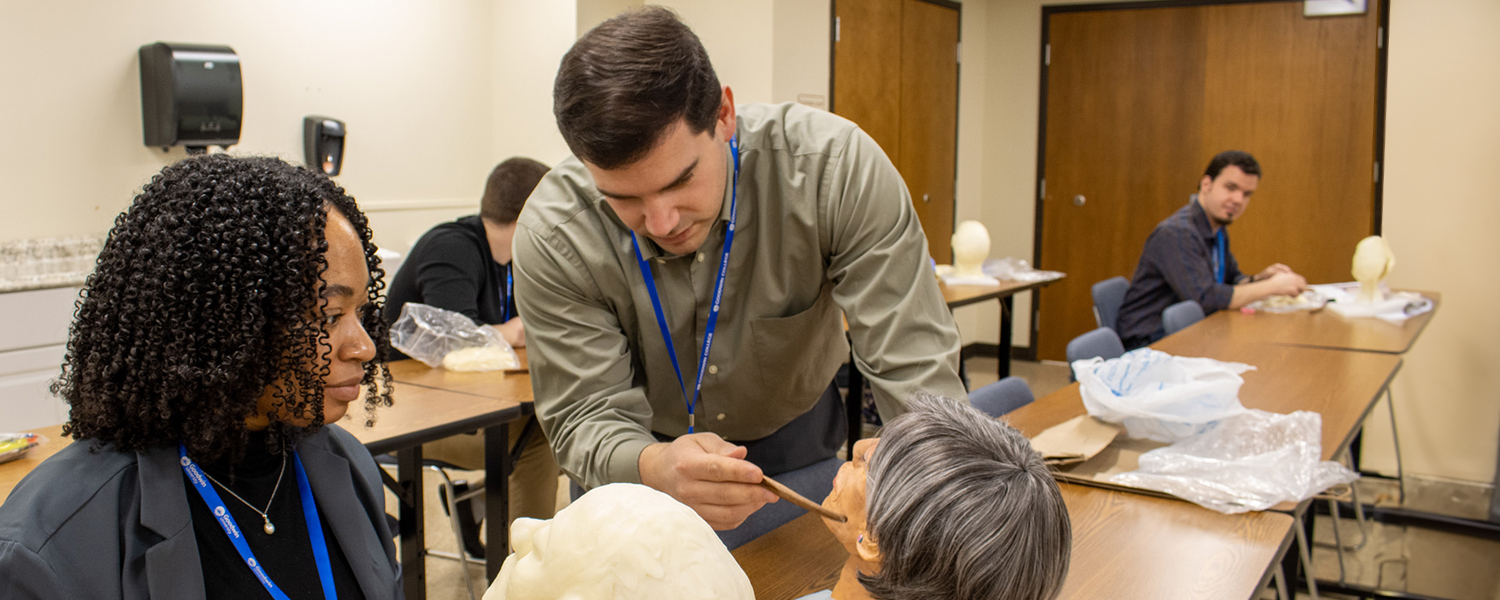 Request more information!
Goodwin University will never sell your personal information to a third party. By submitting your contact information, you give permission to Goodwin University to contact you by phone, email, mail, and text message.
Flexible evening program
Classes are offered in the evening and can be completed in as few as 24 months full-time, with part-time class options available.
Real-world internship experience
Students will experience the daily activities of a funeral home. Exposure to many aspects of funeral services is included, with emphasis on embalming, restorative art, and business management.
A faculty of industry experts
The Funeral Service program is taught by industry experts, with years of experience working in the field.
Funeral service classes
Our curriculum addresses funeral service processes from the initial death call through to the final disposition of human remains. Classes are held on-campus in the evenings, in both lecture and laboratory settings.
Coursework includes:
| | |
| --- | --- |
| FNS 202 | Funeral Service Management and Communications |
| FNS 218 | Embalming I and Thanato-Chemistry |
| PSY 207 | Psychosociological and Ethical Issues of Death |
Learn More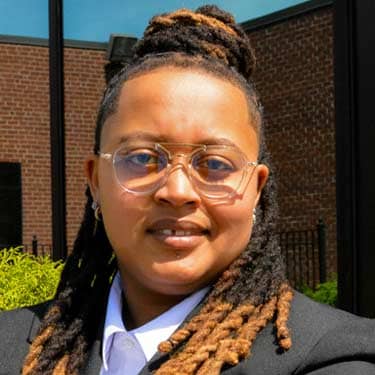 Michelle Thompson
Student
"Goodwin University itself has been a significant experience; I've gained a best friend and good lifelong relationships with professors. I want to be licensed in both Connecticut and Massachusetts, and both of my instructors have been informative and helpful towards that goal."
Read More Testimonials
A rewarding career
Our Funeral Service program will prepare you to sit for the American Board of Funeral Service Education's National Board Exams. Upon successful completion of the Arts and Sciences sections of the boards, graduates will continue their experimental learning in a one-year paid apprenticeship. Upon completion, you will then take your state board exam. Once passed, you will be prepared for careers in the industry as:
Embalmers
Funeral Service Directors
Funeral Service Practitioners
Mortician
Apply Now
Download your very own associate degree in Funeral Service guide!
We've prepared a special guide just for you.
Learn More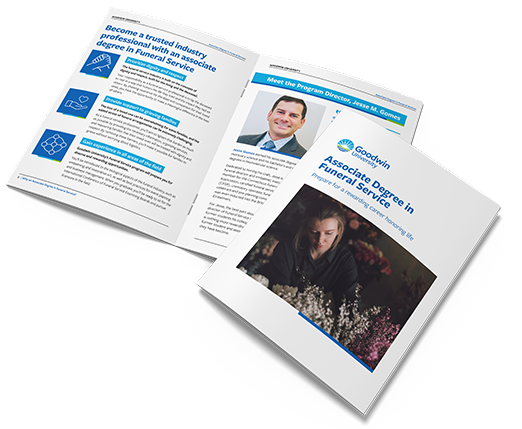 Ready to get started?
We're ready when you are. Let's do this.
Start classes January 8!