Take control of your career with a certificate in mechatronics from Goodwin University.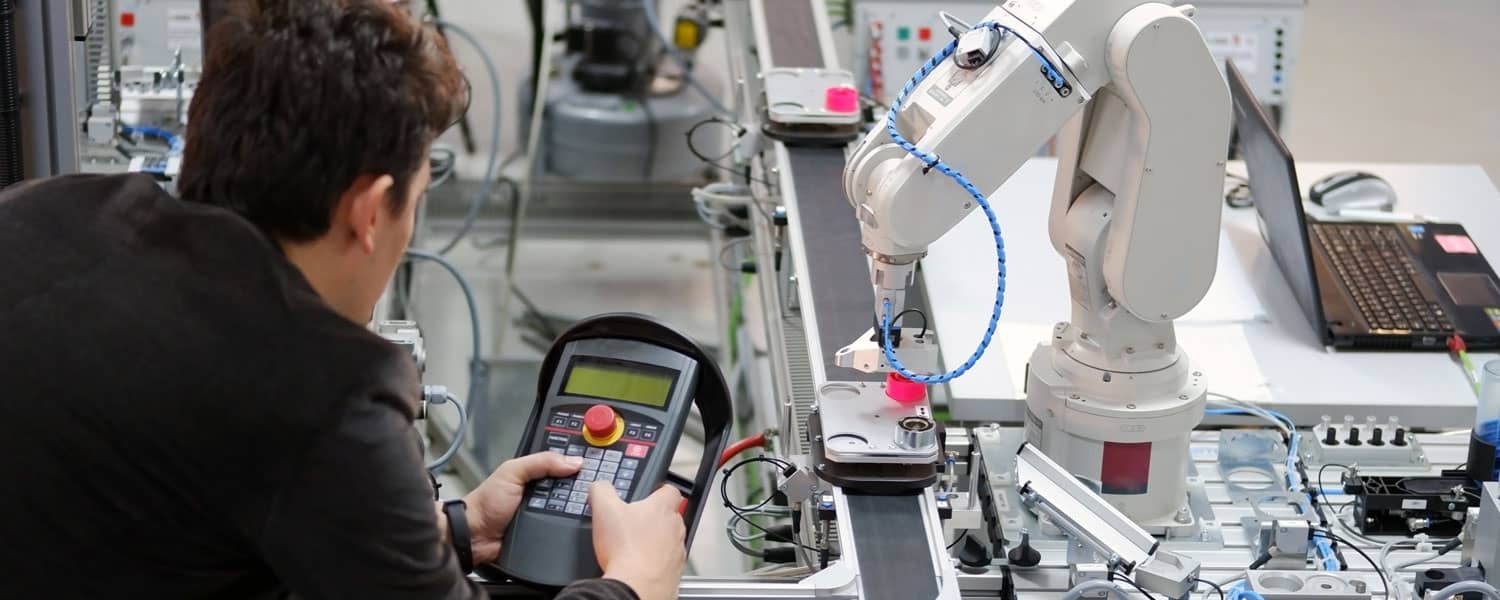 Request more information!
Goodwin University will never sell your personal information to a third party. By submitting your contact information, you give permission to Goodwin University to contact you by phone, email, mail, and text message.
Hands-on Mechatronics Training
Classes combine hands-on training in our state-of-the-art facility, innovative classroom instruction, and phenomenal in-field training.
Three Semesters to a Successful Career
In just three semesters, you'll get the technological training you need to land an in-demand career in Mechatronics.
Move Mechanical Mountains
With training in mechatronics, you will be prepared to operate and maintain the systems that keep modern manufacturing moving.
Certifiably Setting You Up for Success
We've partnered with the German American Chamber of Commerce to create this affordable full-time program. Upon completion, you will earn IHK (Industrie und Handelskammer) certification by the German American Chamber of Commerce, indicating that your knowledge and skills are aligned with German quality standards.
Mechatronics Classes
Program Schedule
Tuesday and Thursday: 8 a.m.- 4:30 p.m.
(includes 30-minute lunch)
Semester 1
BMM 140
Principles in Manufacturing Mathematics
BMM 190
Computer Aided Design (CAD)
BMM 181
Introduction to Mechatronics
BMM 183
Basic Electrical
Semester 2
| | |
| --- | --- |
| BMM 185 | Hydraulics and Pneumatics |
| BMM 187 | Mechanical Drives and Kinematics |
| BMM 189 | Electrical Schematics |
| BMM 281 | Motor Control |
Semester 3
| | |
| --- | --- |
| BMM 283 | Programmable Controllers |
| BMM 285 | Industrial Electrical Maintenance |
| BMM 287 | Industrial Robotics |
| BMM 289 | Machining and Pipe Fitting |
Ready to get started?
We're ready when you are. Let's do this.
800.889.3282
Classes Start May 10.