Certificate of Graduate Studies in Influencing Organizational Leadership
Request more information!
Goodwin University will never sell your personal information to a third party. By submitting your contact information, you give permission to Goodwin University to contact you by phone, email, mail, and text message.
Flexible scheduling
This program can be completed in a hybrid online/on-campus format in as few as eight months.
Empower the next generation of leaders
Participants gain more confidence to share new ideas.
Increased productivity and communication
This program adds value at all levels of an organization, from the individual participants, to their supervisors, and on up to the employers themselves.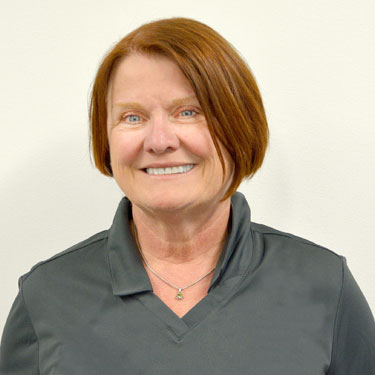 Sandi Coyne-Gilbert, MBA DM
Program Director
"This program will lead participants to more confident, constructive, and effective conversations with senior leadership."
Successfully lead change
This program is designed to help participants focus and strengthen communication skills, increase confidence, and learn the art and science of leading change. Classes will focus on persuasive techniques and strategies through engaging case studies and presentations. Case studies examine communication successes and failures to develop conversation and influence senior-level executives.
Course Highlights:
| | |
| --- | --- |
| OL 510 | Organizational Practices in Leadership Communication |
| OL 525 | Special Topics in Leadership |
| OL 660 | Leading Organizational Change |
| OL 680 | Engaging with Senior Executives |
Participants develop functional skills that can be applied across industries
The core topics covered in the program are universal functional communication skills that can be applied immediately to effect positive change within an organization.
Additionally, the coursework within the program curriculum can be flexibly tailored to meet the specific needs of participants from various industries, including:
Finance, Insurance, and Real Estate
Healthcare
Manufacturing
Apply Now
Ready to get started?
We're ready when you are. Let's do this.
800.889.3282