Become a Medical Assistant in as few as 12 months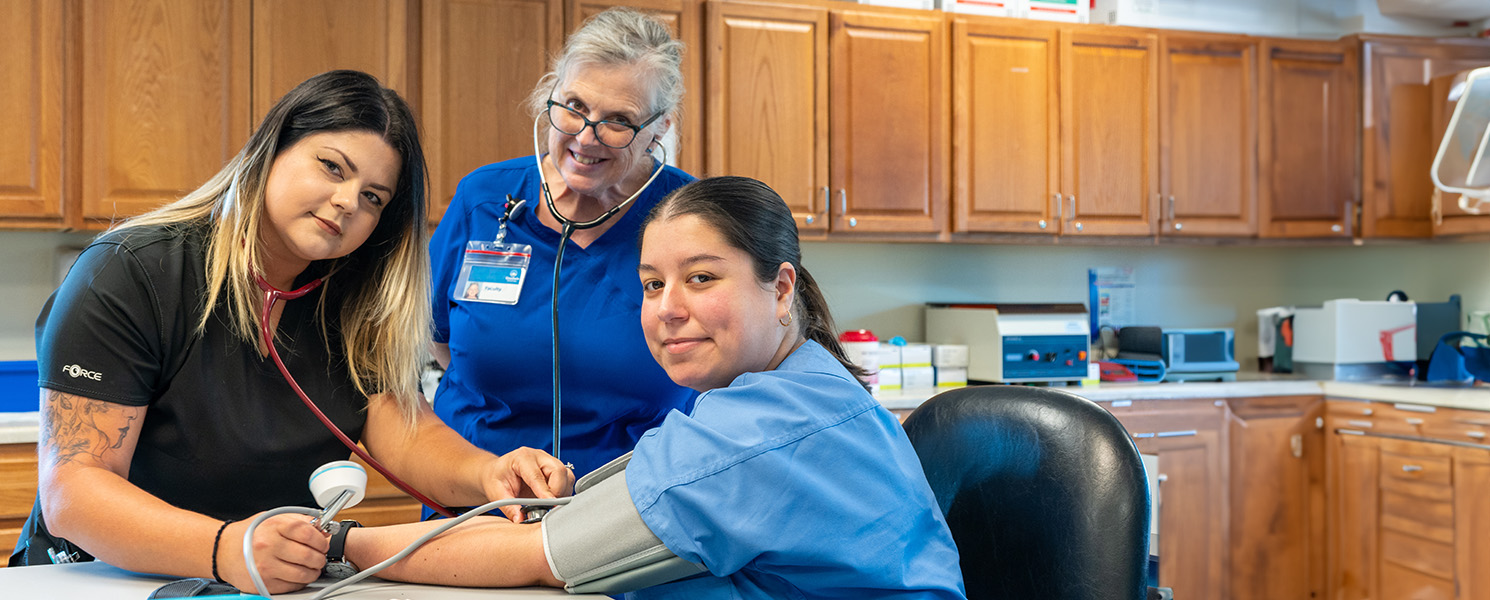 Request more information!
Goodwin University will never sell your personal information to a third party. By submitting your contact information, you give permission to Goodwin University to contact you by phone, email, mail, and text message.
Medical assisting milestone program
Earn your medical assisting certificate while you work towards your associate degree.
Start working quickly
Earn your medical assisting certificate and start working in the field in as few as 12 months.
Online-Focused Flexible Classes
Classes are offered online with clinical on-campus requirements.
Become a trusted, versatile, and valued member of a medical team.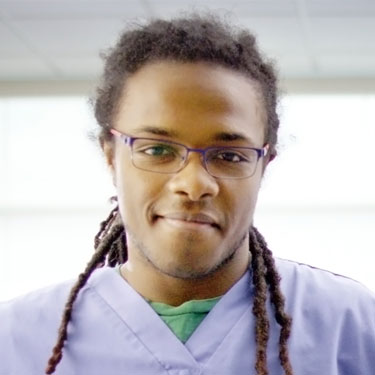 James Thomas
Graduate
"Working in healthcare allows me to help my community and it gives me another level of self worth."
Acquire the skills employers are seeking
As a Goodwin University Medical Assisting degree or certificate program graduate, you are eligible to sit for the Certified Medical Assistant (CMA) exam offered by the American Association of Medical Assistants. This nationally-recognized certification is considered the gold standard of professionalism in medical assisting. Only graduates of accredited programs such as Goodwin's are eligible to sit for this examination. This certification will make you a more qualified Medical Assistant who stands out to employers.
Career opportunities for medical assistants
Medical assistants can work in a variety of settings, including:
Ambulatory Healthcare Services
Chiropractors' Offices
Family Medicine Practices
Healthcare Practitioner Offices
Health Centers
Hospital Facilities
Medical Laboratories
Medical Offices
OB/GYN Practices
Outpatient Care Facilities
Physicians' Offices
Podiatrists' Offices
Walk-In Clinics
Download your very own Medical Assistant Certificate Guide!
We've prepared a special guide just for you.
Learn More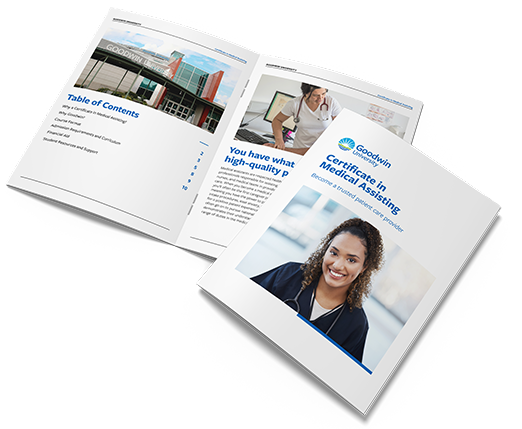 Ready to get started?
We're ready when you are. Let's do this.
Start classes January 8!