In-Demand Dental Hygiene Program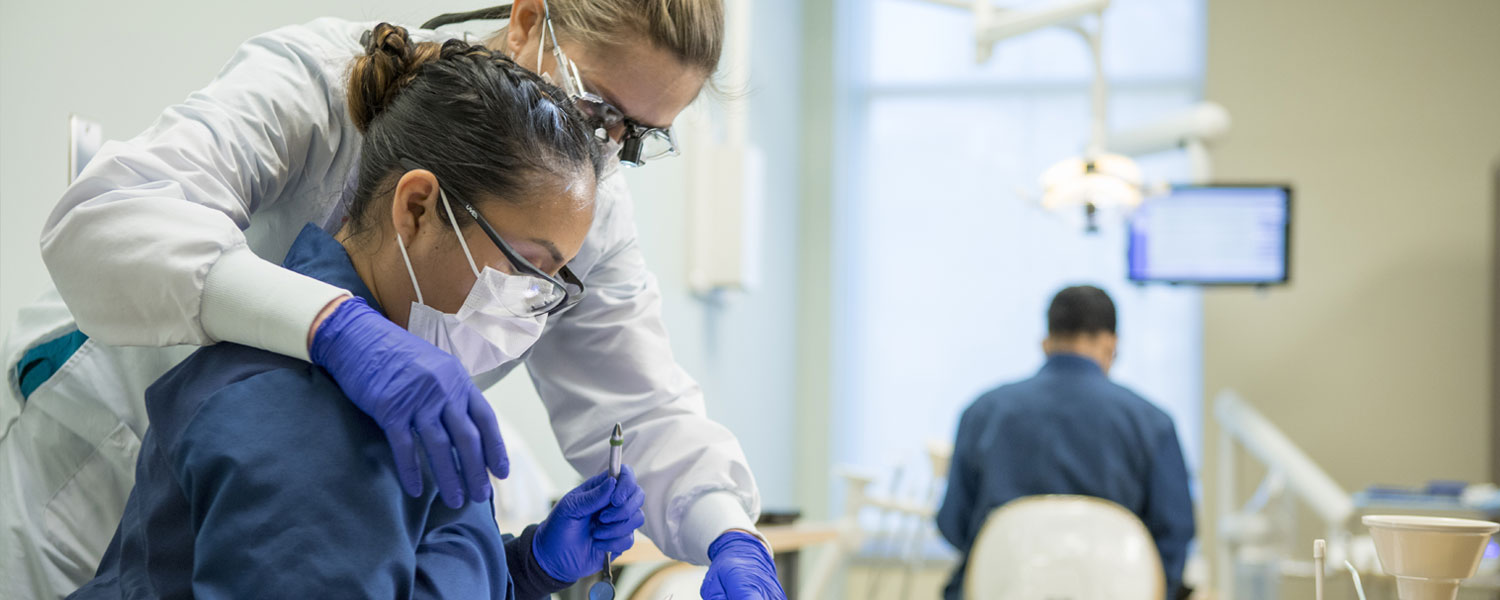 Request more information!
Goodwin University will never sell your personal information to a third party. By submitting your contact information, you give permission to Goodwin University to contact you by phone, email, mail, and text message.
Classes on your schedule
Day and evening classes are available in on-campus and hybrid formats.
Clinical training and hands-on experience
Learn hands-on through dental simulators, community enrichment, and clinical experience.
Career-focused education
Complete your education and begin working in the field in only 24 months full-time.
Our program prepares students to become dental professionals ready to assist the public and the community by providing clinical and therapeutic services as well as oral dental education.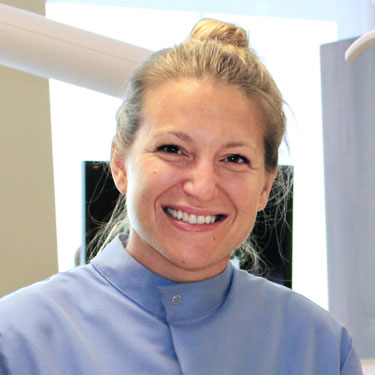 Lisa Babella
Graduate
"Dental hygienists don't only clean teeth. We are oral healthcare providers. We can be advocates, researchers, and administrators. We have so many different facets of our job."
Program curriculum
Upon completion of the program, students will be eligible to apply for the National Board exams. After successfully passing the National Board exams, students will obtain a Connecticut Dental Hygienist Licensure.
Coursework includes:
| | |
| --- | --- |
| DHP 105 | Radiology |
| DHP 102 | Periodontology |
| DHP 106 | Pharmacology and Pain Management |
Learn More
Hands-on training
At Goodwin University, you can start providing compassionate dental care before you even enter the field. In our Dental Hygiene program, you'll gain hands-on experience in our state-of-the-art Dental Hygiene Clinic, which operates just like a real dental office. Under the supervision of our licensed faculty, you'll perform cleanings, provide treatments, take x-rays, and more! Through these clinical training sessions, you'll play a direct role in providing accessible, affordable dental care to your community.
Ready to start changing lives? Let's do it — one smile at a time.
Apply Now
Download your very own associate degree in Dental Hygiene guide!
We've prepared a special guide just for you.
Learn More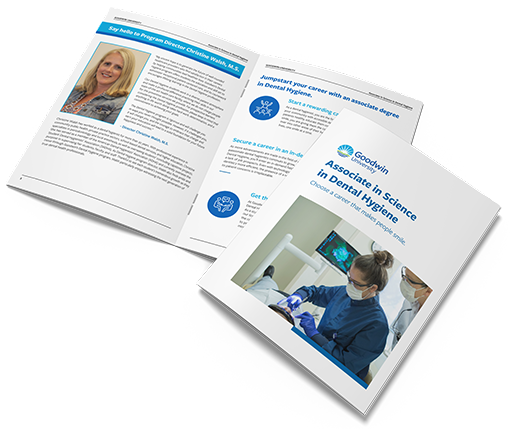 Ready to get started?
We're ready when you are. Let's do this.
Start classes January 8!