Student Orientation & Resources
Welcome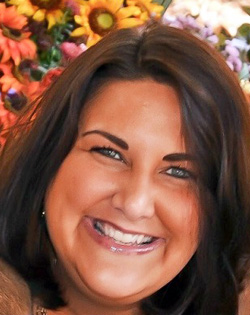 I am very pleased to welcome you to a new academic year at Goodwin College; new students are starting their first semester while returning students are back to campus for another exciting year! Always remember that when you enrolled, you did more than just sign up for classes; you also signed up for all of the resources necessary for success and for all of the experiences that will enhance your semesters here.
In my role as Dean of Students, I provide the oversight and vision for the Student Affairs Department. Please reach out and take full advantage of all of the support, resources and enrichment offered by our offices including: AccessAbility (Disability Services), the Academic Success Center (tutoring), Career Services, Student Engagement (clubs and activities), Veterans Services, and Recreation.
For our students…it's better here at Goodwin – your faculty, the staff and your fellow students will partner with you as you work toward your goals. A proverb states that "a journey of a thousand miles begins with the first step." Regardless of your previous academic experiences, you have taken the first step at Goodwin – and at Goodwin, you will not be alone on your journey. The excitement, rigor, and challenge of academic life at Goodwin College are supported by experienced, highly credentialed faculty, superior academic advising, and a family of faculty, staff, and administration whose mission is to enhance your educational experience. As you engage with students, faculty and staff in class, during co-curricular events, and on campus, your confidence will continue to grow as you are transformed into a successful Goodwin College graduate.
At any point when you need further information, a person to talk with, or caring advice to help you on your journey, Student Affairs is here for you. You may contact me at any time by email at today-stevens@goodwin.edu or by stopping by my office at One Riverside Drive.
My colleagues and I stand by to support and challenge you as you take full advantage of the extraordinary opportunities.
Sincerely,
Tamara O'Day-Stevens, Ph.D.