Faculty Profiles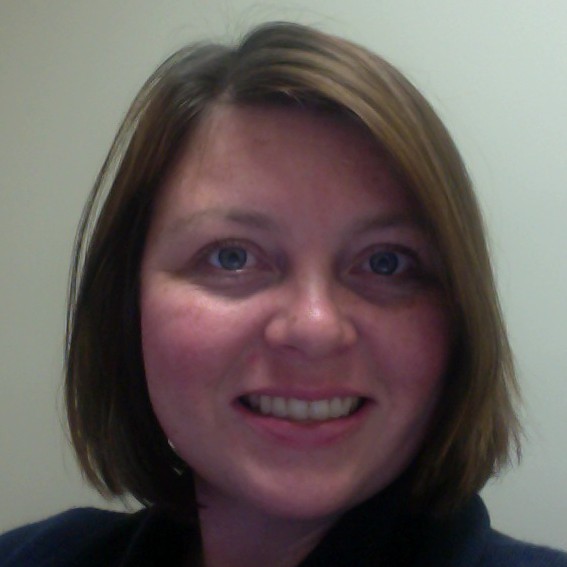 Program Director, Bachelor of Professional Studies and Associate of General Studies /
Assistant Professor, English
247 Riverside Drive - First Floor
ENG 099, 101, 102, 103; HIS 310
Dr. Katherine Kalagher grew up in New England and at a very young age become interested in reading and writing stories. She went on to write numerous unpublished manuscripts before heading off to college and earning her bachelor's degree in Women's Studies from the University of Hartford. Dr. Kalagher went on to earn her master's degree in English from Trinity College and a doctorate in education from American International College. When she's not teaching or advising at Goodwin College, she is most likely reading, writing, or spending time with her husband and five children.
Ed.D., Educational Leadership & Supervision, American International College
M.A., English, Trinity College
B.A., Women's Studies, University of Hartford
The Silent Dialogue: Reading Between the Lines of Susan Glaspell's Trifles (North East Modern Language Association Conference, Hartford, CT, March 2015)

Presentation will be part of a panel discussion centering on how to teach Susan Glaspell's iconic 1916 one act play, Trifles.

---

Access for All: Assessing a Transitional Education Program (NEean, November 2015)

This presentation will discuss the ongoing assessment of Goodwin College's Goodwin Achievement Program (GAP), including the history of the program and new initiatives, to identify if the program structure and support services enhance student learning and retention. GAP is a tuition free program, provides access to college courses for underprepared adult students.

---

The Past, Present, and Future of Feminist Literature: Changing Perceptions (National Day on Writing, Goodwin College, East Hartford, CT, October 2015)

Presentation explored how feminist literature can affect change in the real world. Reading, analyzing, and rewriting fairy tales was discussed as a way to challenge social norms by exploring gender through the stories that shaped us as children. Led audience in interactive workshop that included retelling a famous fairy tale from the point of view of of another character.

---

Access for All: A Mixed Methods Analysis of the Goodwin Achievement Program (National Association of Developmental Education, NADE, Greenville, SC, February 2015)

This presentation explored the results of a mixed-methods analysis of Goodwin College's Achievement Program (GAP). GAP, a tuition-free program, provides access to college courses for struggling students. This study used a regression model to examine the historical grade and demographic data of the program; additionally, 127 anonymous student reflections regarding their perceptions of GAP were analyzed and coded using the web-based qualitative research program, Dedoose.

---

Classroom Management in Higher Education: The Disruptive Student, (Goodwin College General Education Faculty Retreat, September 2014)

Presented to general education faculty on how to deal with disruptive students in the college classroom. Presentation explored various types of disruptive students, included a break-out discussion session, provided audience with various strategies to deal with disruptive students, and reviewed the college's policy on how to deal with students who are offensive or potentially violent in the classroom. Majority of presentation will focus on the more common types of disruption, such as students who monopolize class discussion.

---

Performance Studies & Pedagogy: How Performative Theory Can Support the Teaching of Writing in Higher and Adult Education, (American International College Doctoral Residency, May 2013)

Presented research on performance studies as applied to composition theory to the doctoral community at American International College. This presentation is based on a scholarly research paper written in the Fall 2012 semester. Academic discourse is not a language natural to college students; therefore, making students conscious of their roles as student-actors and writer-actors can help students increase their writing "performance" as they become more familiar with the language in the academic "manuscript."

---

Brain-based Learning and the Accelerated Classroom, (Quinsigamond Community College's All College Day, February 2013)

I presented a workshop on the adult learner and brain-based learning in accelerated courses. This workshop featured a short lecture on brain-based research (from such disciplines as biology, neuroscience, psychology, and sociology), followed by a discussion of teaching and learning strategies that enhance academic achievement among adult learners in accelerated courses.

---

Incorporating Computer Literacy and Study Skills Across the Curriculum, (Quinsigamond Community College's All College Day, February 2012)

Presented to college faculty and staff on how to incorporate computer literacy and study skills across the general education curriculum. In addition to offering courses specifically designed to help students learn the skills/strategies they need to succeed in college, presentation explored ways in which instructors of all disciplines can introduce and reinforce good study habits and basic computer literacy skills alongside content learning.

---

Narrative Writing, (American International College Doctoral Residency, January 2011)

Presented to the American International College doctoral community on the benefits of narrative writing in the developmental writing classroom. Discussed/examined three case studies of students who were in developmental writing courses in the Fall 2010 semester to demonstrate that narrative writing can lead to positive learning outcomes—even among the most insecure and under prepared college students.
Learning should be purposeful, transformative, and ongoing. Evaluating who we were, who we are, and who we want to be is integral to meaningful learning and should be a life long goal.