Faculty Profiles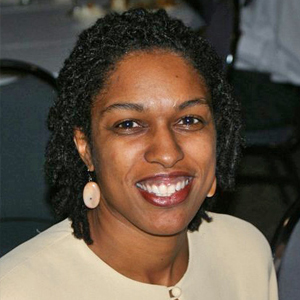 Assistant Professor of Mathematics
247 Riverside Drive - First Floor
(M125) Mathematical Applications for the Health Sciences
(M135) Contemporary Mathematics
(Stats167) Statistics
As a native of CT, Kieasha started her career with Inroads working with CIGNA Financial group in various positions, and later becoming a Variable Annuity Account Representative for Lincoln Financial Group, with a total of 13 years in the Insurance Industry.

In 1999, Kieasha returned to school and obtained her Master's in Secondary Education. Kieasha was always had a passion for working in the classroom. She has worked as a paraprofessional, tutor in all subjects, a substitute, and a certified teacher. In 2002, Kieasha started her classroom career at East Hartford Middle School. Then she went on to teach courses with Branford Hall and work with students at Riverview Hospital.

In 2005, Kieasha left CT, for a little state hopping again, enjoying teaching or tutoring with various organizations bringing students up to standard to pass state exams in the states of GA, and SC. Prior, to moving back to CT, she had the pleasure of working with adults with autism with Goodwill of Southwestern PA, as a Career Development Facilitator.

In 2012, Kieasha returned back to CT, she substituted and assisted students in various organizations such as worked Our Piece of the Pie, and the Hartford Scholars Youth Foundation. Then coming full circle she was long term substitute at East Hartford Middle School and then asked to assist the Math Department by becoming a Math Tutor at East Hartford High School. In the Fall of 2013, Kieasha joined Goodwin as an Adjunct.

In the Spring of 2014, Kieasha became a full time Assistant Professor of Mathematics.
M.Ed., Secondary Education, University of Hartford, 2001
B.S.B.A, Accounting, University of Hartford, 1996
Everything you needed to learn, you learned Pre-K through 6th grade. Remember to use what you already know. Ask yourself, "What do I know? And how can I use this information to help me solve this problem? "This is the key to unlocking the knowledge that resides within you.