Student Government Association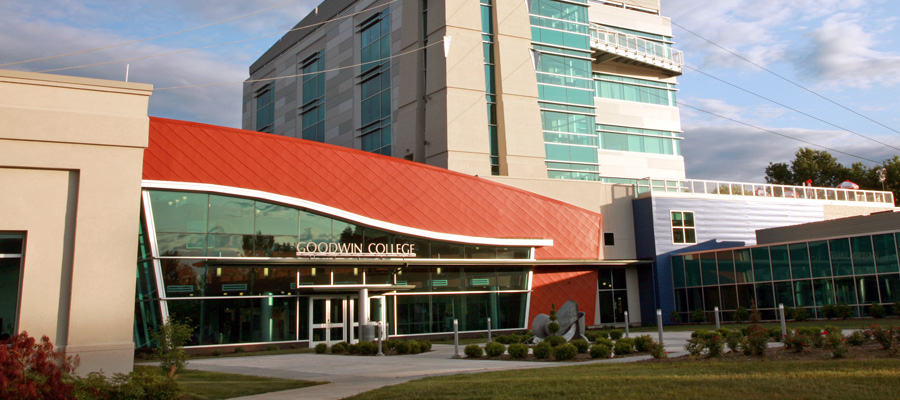 Get involved. Become a leader. Make a difference.
Goodwin's Student Government Association (SGA) provides student leaders with the ability to get involved and make a difference in their educational and social community. Students are offered a chance to gain leadership skills, voice their opinions, and represent fellow students and peers. Goodwin's SGA is dedicated to the activities, events, and ideas of the students. SGA President Kim Itsou states that she hopes to "promote student involvement in the decisions that affect the culture and quality of education at Goodwin College, plus enhance the success of each student."
Their mission is to improve the school and facilitate positive change. Their goals are to encourage their fellow students to be proactive, volunteer, and participate in events on campus. SGA members are always there to help, answer questions, and provide students with information. One of their goals is to "find new ways to reach GC students and find out what they need and want," Itsou said. They are looking for active volunteers and members to support their association and their efforts. The SGA President believes it is important to get involved because, every "voice makes a difference in how things will be done here," adding, "if you don't [decide], others will decide for you."
Attend a council meeting, participate in an event, become an active committee member, or run for election. Getting involved is the key to growth and success. Make the most of your experience here at Goodwin. If you would like to get involved or learn more, contact the SGA at sga@goodwin.edu. Take a look at their YouTube video to get an idea of what the Student Government Association does and how they can help you.
To get involved contact:
Kimberly Itsou - President
Last Modified: 11/13/2012
Scroll